Meet Your Palm Beach Gardens Oral Surgeons
Doctors need to not only complete dental school, but undergo several years of additional specialty training in order to become board-certified oral surgeons. It's one of the most common reasons why you'll typically find just one oral surgeon at a practice. At South Florida Oral & Maxillofacial Surgery, we have four in-house ready to serve you! With their cumulative skills and unique strengths, you can expect high-quality care that you won't find elsewhere. To learn more about our exceptional doctors in Palm Beach Gardens, feel free to read their bios below!
Meet Dr. Paul Weinstein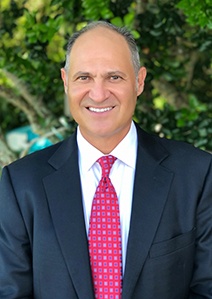 Dr. Weinstein looks forward to welcoming you to his practice. He always takes the time to help patients feel right at home and build a treatment plan that fits their specific needs. As an Ivy League Doctor who completed four-year specialty training in oral and maxillofacial surgery at the Hospital of Saint Raphael/Yale University, he's well-respected both in Florida and around the country. He is married to his wife Lauren, who is a registered nurse, and together they raise three sons. When he's not working, he enjoys biking, golfing, and skiing.
Meet Dr. Travis Thompson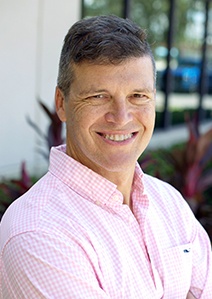 Dr. Thompson is originally from Charleston, SC, but he eventually moved to Florida when he was just eight years old. As a dedicated oral surgeon, he remains committed to serving his patients high-quality services and expanding his knowledge within the field. You can trust him to provide care that's backed up by the latest dental technology and techniques. After completing his dental schooling at the University of Florida, he went on to complete a four-year residency dedicated to oral and maxillofacial surgery at Shands Hospital. In his spare time, he enjoys fishing, cooking BBQ, coaching numerous sports teams for his children, working out, woodworking, and participating in military veteran charity causes.
Meet Dr. Jeronimo Guzman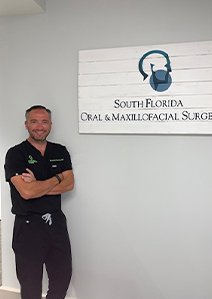 Dr. Guzman first joined the practice in 2007. Since then, he has helped many people improve not just their smile, but their oral health as well. There are few things he enjoys more than helping patients feel comfortable at the office, starting from their very first visit! After attending dental school in his native Mexico City, where he graduated from the Universidad Tecnologica de Mexico in 1999 in the top 5% of his class, he enrolled in The University of Texas Health Science Center in San Antonio to complete a four-month externship in oral surgery. He also completed a 16-month internship in oral surgery at the University of Puerto Rico, followed by a four-year training program. Outside the office, he's raising his two kids with his wife Isabel.
Meet Dr. Christopher Chafin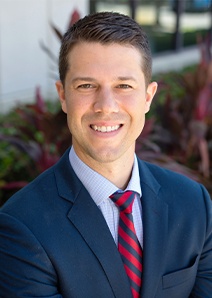 One of Dr. Chafin's favorite things to do is provide others the opportunity to improve their lives and their health. He holds extensive Ivy League training both in dentistry and oral surgery and looks forward to meeting your specific needs. After enrolling in the University of Pennsylvania School of Dental Medicine, where he graduated at the top of his class, he went on to complete a six-year oral and maxillofacial surgery residency at the University of Florida, where he also served as chief resident. At home, he loves raising his daughter Reese with his wife. They also take care of a golden doodle.