Dental Implants – Jupiter, FL
State-of-the-Art
Tooth Replacement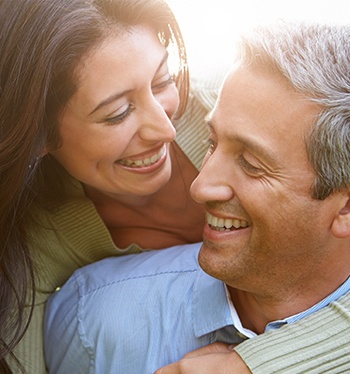 Missing teeth can cause people to feel embarrassed about their smile, and they might even make it difficult to eat or talk normally. Dental implants in Jupiter, FL provided by South Florida Oral & Maxillofacial Surgery are often the answer for patients dealing with these kinds of problems. They offer a solution that looks natural, can be trusted to stay in place, and last for a lifetime to come. No matter how many teeth you might be missing, we can use them to give your smile a new lease on life.
Why Choose South Florida Oral & Maxillofacial Surgery for Dental Implants?
4 Board-Certified Oral Surgeons Under One Roof
We're Available 24/7!
Happy to Accept & Maximize Dental Insurance
Benefits of Dental Implants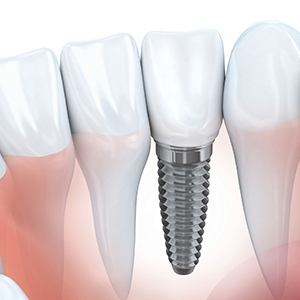 The reason dental implants are widely considered the gold standard for tooth replacement is that they are the only treatment that fully restores an entire tooth from root to crown. A small titanium post is placed within the jawbone to recreate the root, and this provides support for a custom-made crown, bridge or denture. Thanks to their lifelike appearance and unmatched stability, they can:
Improve your self-confidence by restoring your smile's appearance
Minimize bone loss that can compromise the adjacent teeth
Prevent the surrounding teeth from shifting out of place
Allow you to eat foods you otherwise might have trouble consuming
Eliminate the need for dentures or a dental bridge when there is more than one missing tooth
Save you time daily because they just need to be brushed and flossed like regular teeth
Save you money by lasting decades longer compared to other replacements
Indications for Dental Implants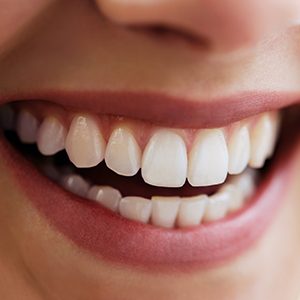 Would dental implants be a good fit for you? If you have missing teeth, then you can definitely benefit from this treatment, no matter how many. All you need is stable oral health, decent overall health, and a jawbone thick enough to support the new roots. Once all of these requirements have been met (we can help with any that are lacking), our team can use the following restorations to renew your smile:
Missing 1 Tooth
Instead of reshaping the surrounding teeth to place a bridge, a single dental implant root topped with a crown can be positioned between two healthy teeth without altering them at all, better preserving someone's natural smile.
Missing Several Teeth
Bridges and partial dentures can be attached to multiple dental implants to fill in larger gaps and give them a security a traditional removable prosthetic simply can't replicate. Plus, these prosthetics not only look more natural than regular ones, but they have been shown to last much longer as well.
Missing All of Your Teeth
Do you have a denture that causes more problems than it solves because you can never trust it to stay in place? With just six to eight implants, we can give you a set of teeth you never have to worry about again. That's all it takes to anchor a full denture to the jawbone that won't shift, slip, or click while you're eating or speaking.
All-on-4/Teeth-in-a-Day
With the All-on-4 procedure, we can literally replace an entire row of teeth in a single appointment. Just four implants are strategically placed into the thickest part of the jaw, and they're immediately topped with a temporary denture, helping a patient quickly recover their oral function. Then, over the course of a few follow-up appointments, we can provide a better fitting custom-made denture.
Zygomatic & Pterygoid Implants
Zygomatic and pterygoid implants are two types of longer implants that are often recommended when the patient does not have enough healthy bone structure to support traditional, shorter dental implants. By utilizing this modern design, we can rely on facial bones of greater hardness, such as the cheekbones, for a strong anchor. This implant style is ideal for patients who do not want to undergo an extensive grafting procedure to rebuild their smile.
Learn More About Zygomatic & Pterygoid Implants
Bone Grafting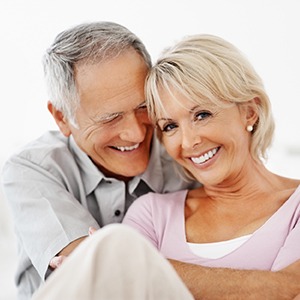 It's very common for the jawbone to shrink and atrophy when the teeth go missing, and for many patients, this makes the bone too thin or weak to safely support implants. Fortunately, at South Florida Oral & Maxillofacial Surgery, we can still help patients in this situation enjoy all the advantages of dental implants thanks to bone grafting. Using a patient's own bone, donated bone, or a lab-made grafting material, we can thicken and strengthen the area of the jaw that will house the implant so we can place a new tooth/denture without worry.
Learn More About Bone Grafting
Partners with Your Dentist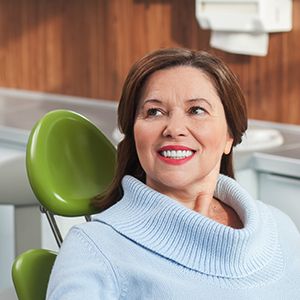 Most of our patients come from referrals from several general dentists in the area, and that's because they trust the one-of-a-kind expertise here at South Florida Oral & Maxillofacial Surgery. When you become our patient, our team will make the transition between your dentist's office and ours as smooth as possible. By the time you step through our doors, we'll completely understand your situation and have all your paperwork organized so you can get the care you need in the most efficient and stress-free way possible. In the end, we'll feel like an extension of your regular dentist.
Dental Implants Recovery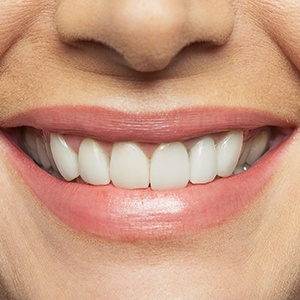 Your teeth and gums may be a little sore for a few days. If so, patients often use an over-the-counter medication containing ibuprofen or acetaminophen to manage their discomfort. Use of a topical anesthetic to alleviate soreness in your gums is sometimes helpful as well. Postoperatively patients can easily continue to brush and floss normally, and Care of the implant placement site will be reviewed, and patients will be given written instructions with details.
Cost of Dental Implants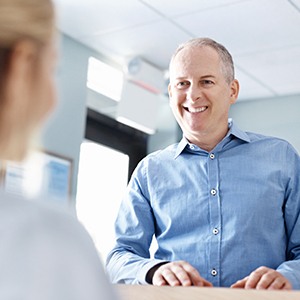 Our benefits coordinator will serve as a liaison between you and your insurance company to determine what if any benefits are available, as well as what your copay and deductible amounts are. Once we have determined your out-of-pocket costs, we will then discuss our many payment options, which include cash, personal check, and major credit cards.
Many of our patients are also able to afford treatment by applying for CareCredit® financing. CareCredit® is in itself a credit card that can be used at leading healthcare providers such as dentists, optometrists, and general practitioners. This makes it a great option if you are considering treatment from more than one provider. Even those with less-than-perfect credit scores are often approved for CareCredit® and are able to obtain payment plans they can easily fit into their monthly budget.