Dedicated Jupiter, FL Oral Surgeon
Meet
Dr. Travis Thompson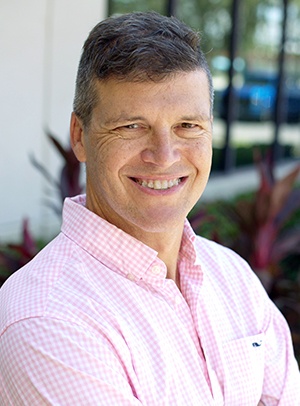 Dr. Thompson comes to us from Charleston, South Carolina, but he got to Florida as soon as he could, moving to Satellite Beach when he was eight. Over the course of his career, he has dedicated himself to not only serving his patients but constantly learning and growing as a clinician. Whenever you come to South Florida Oral & Maxillofacial Surgery, you can trust that you're benefitting from the latest technology and techniques available in the field. Before you meet Dr. Thompson, you can learn more about him below.
Learn about Dr. Thompson in his Own Words
Why did you decide to become an oral surgeon?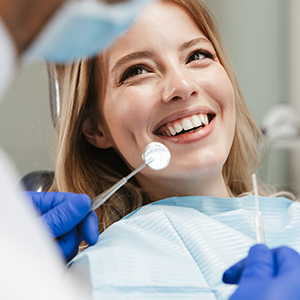 Dr. Thompson's first desired career was actually to be a fighter pilot – but unfortunately, he just didn't have the good vision required to be in the front seat. From there, he shifted to the oral surgical field, which turned out to be a blessing in disguise. Today, he's cultivated a true passion for his work and interacting closely with patients in need in order to help them lead healthier, happier lives. He definitely loves what he does!
Where did you study dentistry/oral surgery?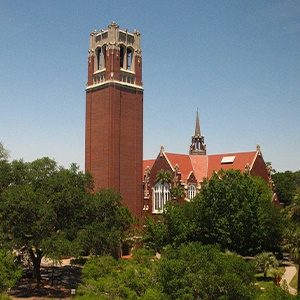 Dr. Thompson began his undergraduate education at the US Naval Academy before entering the University of Florida for his dental school training. After graduation, he went on to complete a four-year residency dedicated to oral and maxillofacial surgery at Shands Hospital. For his residency, he was part of the craniofacial team and trained at the renowned UF Center for Implant Dentistry. During this time, he received the Award for Oral Surgical Excellence.
In addition to being a Board-Certified oral and maxillofacial surgeon, he is also a Diplomate of the American Dental Society of Anesthesiology. He currently holds memberships in several other professional organizations, including the American Dental Association, Florida Dental Association, and the Florida Association of Oral Surgery. He has co-authored several respected papers and lectures on numerous topics around the country, including post-traumatic oral reconstruction, mandibular tumor diagnosis and treatment. He is a past president of the North Palm Beach Dental Society and annually serves on the mock boards for oral surgery residents graduating from the University of Florida
What do you like to do outside of the oral surgery office?
Dr. Thompson and his wife Sarah have three children named Nik, Kit, and Pip. Whenever he isn't busy at the practice, his personal interests cover a wide spectrum. Fishing and spearfishing in the Bahamas and the Keys are a big passion for him; he regularly partakes in fishing tournaments several times each year. He also enjoys cooking BBQ with a smoker, coaching numerous sports teams for his children, working out (he's built his own gym), and woodworking (he builds cabinets and furniture in a home woodshop). He regularly participates in military veteran charity causes too, including walking across Greece with Navy Seals and wounded veterans in order to raise money for PTSD research.
Here's an interesting fact about Dr. Thompson: He was a professional bobsledder who competed in the America's Cup Race and later participated in the 2014 Olympics Games as a team coach for Australia! After retiring from the Olympic circuit, he still races in master level championships. He's also been a semipro football player, an avid lacrosse player, and a seasoned triathlete.