Welcome to
South Florida Oral
& Maxillofacial Surgery

Ever since we first opened our doors in 1989, the South Florida Oral & Maxillofacial Surgery team has striven to serve patients from all over Jupiter, FL and Northern Palm Beach County with state-of-the-art, highly comfortable dental treatment that always emphasizes excellent customer service. After all, your smile deserves the very best.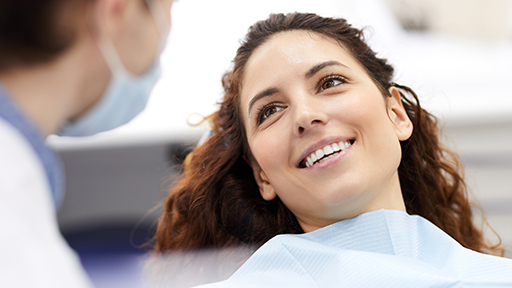 Featured Oral Surgery Treatments
How We Help You or Your Dental Patient

Is it time to replace missing teeth with a modern, seamlessly lifelike solution like dental implants? Are wisdom teeth causing discomfort, infection, or other troublesome symptoms? Whenever surgical needs arise, our team is more than up to the challenge – and visitors can expect to be treated like a red-carpet guest every step of the way! We're happy to work with referring dentists or welcome in patients directly, always striving for the highest level of care possible no matter the situation.
Patient Testimonials | Referring Doctors | Patient Reviews
What Others Are Saying


Greg Riley, DDS
Juno Beach Smiles
"World-class dental treatment, outstanding patient care and comfort, and the most highly skilled oral and maxillofacial surgeons — these are the reasons I exclusively send all my family, friends, and patients to SFMOS. I can't recommend these guys and their practice enough…I know you'll love them too."
Schneider A., Royal Palm Beach, FL
"I highly recommend going here for all of your oral surgical needs! I was terrified due to a bad past experience with wisdom teeth removal and had put off getting the other two taken out. When I couldn't wait any longer, I went to see Dr. Thompson who totally put me at ease. He was extremely professional, knowledgeable and caring! I had my surgery yesterday and it was pain-free and fast! I'm following his post-surgery instructions perfectly and I am very comfortable still! Love this place!"
Deborah T., Palm Beach Gardens, FL
"Dr. Guzman is the absolute best! He is SO caring and professional!! I barely can tell that he extracted a tooth, very minimal pain and no swelling. And his assistant and other staff are very calming and great at their professions. Dr. Guzman is the ONLY oral surgeon I will use"
Noelle B., Jupiter, FL
"Dr. Chafin was amazing and both him and his staff are so kind. He did a great job pulling my wisdom teeth and there was minimal pain. I healed very quickly and it was as smooth, quick, and easy as possible."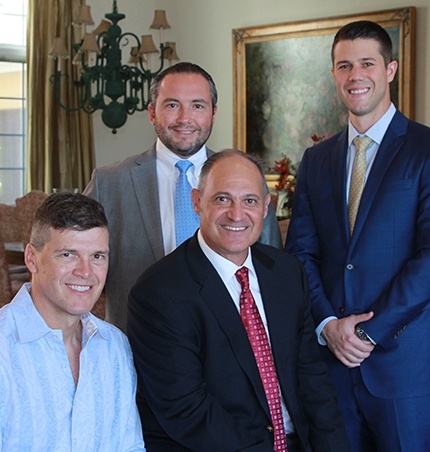 Team of Expert Oral Surgeons
Putting Your
Comfort First

Smiles are truly one-of-a-kind, and they should always be treated that way, especially when it comes to advanced treatment like oral surgery. Our Board-Certified surgeons are truly the best of the best, and they've undergone years of specialty training to ensure that they have the clinical skills and precise touch needed to revitalize oral health in lasting ways. They're also all committed to top-tier patient relaxation, going above and beyond to create soothing environments throughout even the most extensive procedures. Together, they look forward to exceeding the expectations of dentists and patients alike.
Meet Our Oral Surgeons
Meet Our Dental Team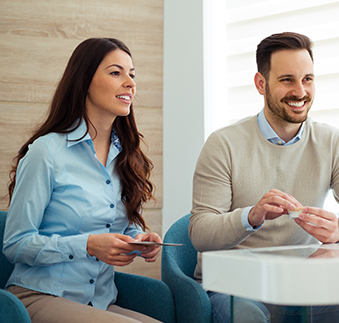 Patient Concierge
Helping You Every Step of the Way

At hotels and resorts around the world, a concierge is an essential part of your overall experience and satisfaction – which is why we implement this very same strategy at South Florida Oral & Maxillofacial Surgery. Our amazing team dedicates attention to even the smallest details regarding your appointment. We always have your best interests at heart and will seamlessly coordinate every aspect of treatment plans, so you can focus solely on what matters most – enjoying your best smile.
?Ask Us A Question
Dental Insurance & Financing
Making Oral Surgery Affordable

Paying for oral healthcare shouldn't have to be a struggle! We work with several major PPO dental insurance plans, offer affordable financing, and can help you select the ideal option for managing the cost of your appointment without unnecessary stress.
Explore Your Financial Options