General Oral Surgery Procedures & Technology – Jupiter, FL
Expertise & Comfort
in Equal Measure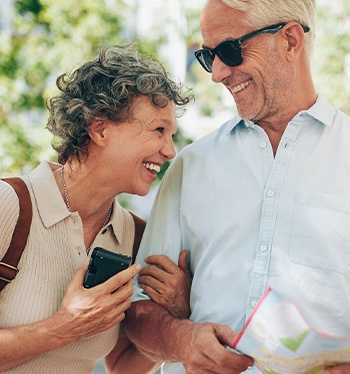 Our practice has been serving South Florida residents since 1989, and the reason so many local dentists only trust us with their patients who have surgical needs is simple: we offer a breadth and quality of general oral surgery procedures and technology in Jupiter, FL that just can't be found anywhere else. This is thanks in part to having board-certified oral surgeons under one roof, and also because we work diligently to keep our office up-to-date and filled with the latest technology. From diagnostics to treatment and every step in between, we only use the newest instruments to provide care that is fast, precise, and consistently comfortable.
Why Choose South Florida Oral & Maxillofacial Surgery?
Always Available—We're On Call 24/7!
Oral Surgeons Who Coordinate To Provide Even Better Care
Dental Insurance Welcomed & Maximized
Impacted Canine Treatment
Tooth Extractions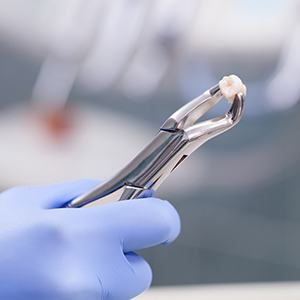 A tooth extraction is often recommended when a tooth has simply become too decayed or damaged to repair. A dentist may also recommend one to create more room in the mouth, which can help a new denture fit better or enable the teeth to shift faster with orthodontics. Whatever the case may be, thanks to our doctor's experience and use of the newest analgesics, we're able to provide all types of extractions in-house and do them in such a way that a patient will basically feel nothing while in the chair.
Learn More About Tooth Extraction
Facial Trauma Surgery
Facial trauma can happen unexpectedly, leaving serious injuries that interfere with how you breathe, talk, or eat. Facial trauma occurs whenever there is an unusual impact to the face, head, neck, or jaws. It may be caused due to a(n):
Automobile accident
Sports injury
Traumatic fall
Some instances of facial trauma will also result in dental or tooth trauma. This type of oral trauma can happen whenever you experience an injury to the teeth, gums, lip, or tongue. Some common forms of tooth trauma include:
Loose or broken teeth
Having a tooth knocked out
Injuries to the gum due to a damaged orthodontic appliance such as braces
Severe biting of the tongue
Facial or dental trauma surgery can return your face and mouth to its normal condition, allowing you to eat, breathe, and speak as normal.
Reconstructive Oral Surgery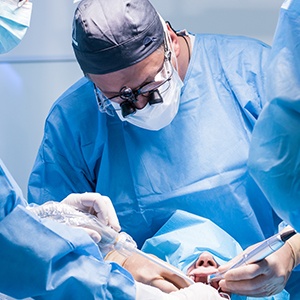 After a patient has undergone treatment to correct a serious facial/dental injury, reconstructive oral surgery can help them recover their appearance as well as their confidence. Working closely with a patient and any other medical professionals that are caring for them, we can come up with a plan to restore the shape and symmetry of a patient's smile. This may involve replacing any missing/broken teeth and/or rebuilding the jawbone using grafting to create a natural and attractive look.
Oral Pathology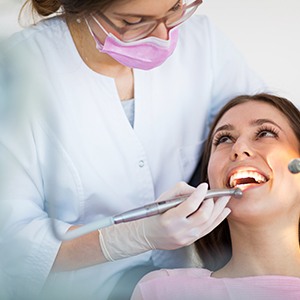 Oral pathology is a discipline within dentistry that is used to identify and diagnose diseases concerning the mouth and lips, chief among them being oral cancer. Whenever a patient comes to see us, we will always perform an oral cancer screening, which only takes about two minutes. By performing a visual and tactile exam and using biopsies if needed, we can determine whether or not a patient has oral cancer and figure out which type it is as well. From there, we can help a patient get the care they need right away, and if necessary, remove any infected tissue or cancerous growths.
Jaw Surgery
Abnormalities with the jaw can result in a great deal of discomfort, and might even affect how you eat, speak, and chew. Jaw surgery refers to any procedure designed to realign the jaw or correct issues resulting from trauma or a birth defect. Sometimes referred to as orthognathic surgery, it can be performed on the upper jaw (maxillary osteotomy), lower jaw (mandibular osteotomy) or both. Corrective jaw surgery is often required when the upper or lower jaw does not grow at the same rate, or when there has been excessive damage to one or both jaws following an accident. Surgically moving the jaws is then needed to ensure proper alignment and to restore normal functioning. Our surgeons are highly skilled at assessing jaw problems and coming up with a technique to rectify them.
Sinus Augmentation/Sinus Lift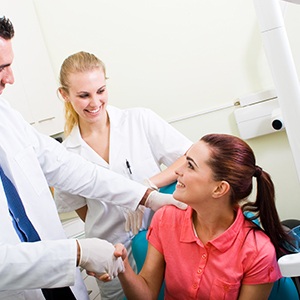 Sinus augmentation/ lift surgery involves replacing bone that has been lost in your upper jaw with bone from elsewhere in your body. If you do not have enough bone elsewhere, donated bone from a cadaver or cow bone may be used instead. This process, known as a bone graft, also "lifts" or raises the sinus cavity, which is why the procedure is known as a sinus lift. It is not actually performed for the purpose of eliminating sinus problems. In the past, those who had suffered significant bone loss were not able to have dental implants. Thanks to advanced surgical techniques that now make the sinus lift procedure safer than ever, more patients are able to benefit from having them.
Accelerated Orthodontics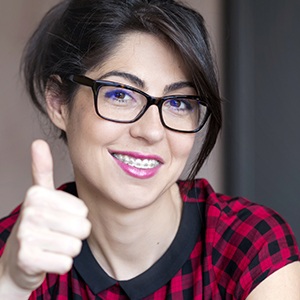 In most cases, the time it takes to straighten the teeth using orthodontics is measured in years, but with accelerated orthodontics, we can cut that down to a matter of months. Using a small instrument no larger than a pen, we can make tiny holes in the gum and bone tissue near the teeth, which will speed up the bone remodeling process that is necessary for them to shift. Performed every few weeks, this procedure only takes a few minutes and is completely painless thanks to local anesthetic, and it can easily shorten braces or a clear aligner treatment by more than 50%.
StemSave™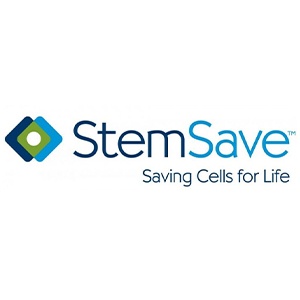 StemSave™ is an innovative program that allows you to bank stem cells that are harvested as part of your dental care, such as when you have a tooth extracted. Saving your stem cells for the future is an opportunity to enhance future treatments for diseases and injuries and enhance outcomes. Stem cells are one of the latest advances in the medical field. These amazing cells transform into various types of cells, such as those that make up your muscles, nerves, ligaments, cartilage and blood vessels. The cells promote healing and often provide more advanced results than the healing process without stem cells. No additional procedure is needed. We simply send your extracted tooth to StemSave™ for processing and storage.
BMP (Bone Morphogenic Protein)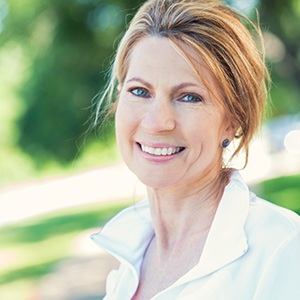 Bone morphogenic protein, or BMP, occurs naturally in the human body. By using BMP as part of your oral surgery, we may be able to offer you more options for saving your natural teeth or replacing those that are lost. BMP works by helping to create and keep the bone that holds your teeth in place. Best of all, the protein can be replicated synthetically. This is a much better option when compared to substances that are used to extend grafts or fill in areas of bone loss, such as demineralized bone or ceramic materials. Using BMP for your oral surgery involves mixing the substance with sterile water and then applying it to a special collagen sponge. The collagen and BMP work together to produce a viable replacement for lost bone. The sponge material is naturally absorbed by your body, so no secondary surgery is required. Your body develops bone over the sponge and fills in the void in the natural bone.
PRP Therapy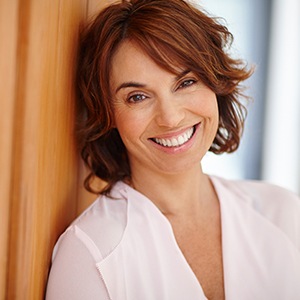 Platelet-rich plasma (PRP) therapy involves using your own blood for dental (enhanced healing) applications. A small sample will be taken and then "spun" in a centrifuge to separate the plasma. This component is then applied to your surgical site to aid with healing. Here at South Florida Oral and Maxillofacial Surgery, we often use PRP therapy when performing bone grafts for dental implants, or during more advanced types of jaw repair surgery. PRP therapy is extremely safe since it comes from your own body. As such, there is little chance of a reaction, and no need to worry about transmitting blood-borne diseases. PRP therapy has also been known to accelerate your body's own healing process, and might, therefore, reduce the amount of downtime you experience.
CBCT Carestream Scanner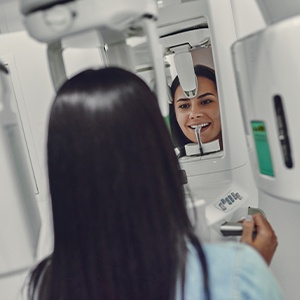 With our CBCT Scanner, we can create an exhaustively detailed 3D X-ray model of a patient's teeth, jaws, and surrounding oral structures enabling us to formulate extremely precise and personalized treatment plans. This kind of image not only shows the boney structures but also reveals the locations of sensitive facial nerves as well, helping us avoid them during an extraction or dental implant placement. This way, we can ensure a successful procedure and help a patient enjoy an easy recovery.
Soft Tissue Laser Dentistry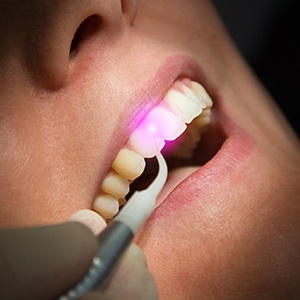 Many of the procedures we provide require gum tissue to be removed in order to give us better access to the teeth and jawbone, and rather than doing this with a scalpel and an incision, we can instead use a dental laser. Small, precise, and extremely effective, this instrument is able to painlessly cut through soft tissue without generating any heat, sound, or vibration. It cauterizes nerves and blood vessels and sanitizes the area as it works, dramatically reducing post treatment pain, swelling, and bleeding. In fact, many patients don't even need local anesthetic during the part of the procedure that requires the laser.