Meet Our Jupiter, FL Oral Surgery Team
Our team's primary concern is to ensure our patients are as comfortable as possible and always enjoy well-organized appointments that start on time. Whether you're scheduling with us, have a question about treatment or need help with your payment options, you can trust that a member of our team will be ready to provide exactly what you need. They can't wait to meet you, and you can learn more about everyone by reading on below.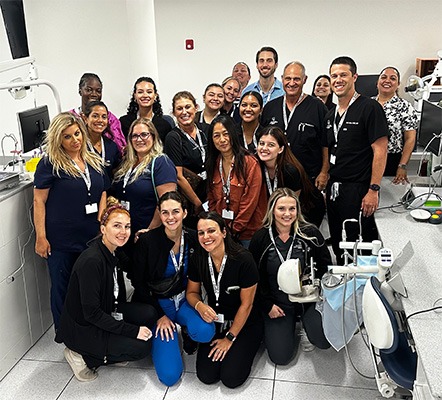 Katrina, Director of Practice Operations & Accounting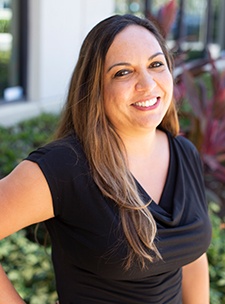 Katrina has her Bachelor's in Business and is a veteran of the United States Navy (1995-1999). Her experience in dentistry as a whole spans over a full decade so far. Here at South Florida Oral & Maxillofacial Surgery, she loves that there is a genuine spirit of cooperation and willingness for the whole team to do what they can for patients in need!
When she isn't busy at work, Katrina enjoys traveling, taking her dog Rocco out for a stroll at the beach, and trying all kinds of new restaurants.
Danielle, Surgical Assistant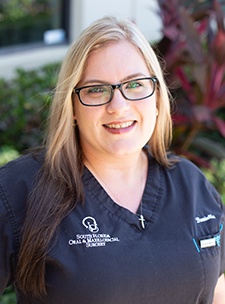 Originally from New York, Danielle studied at Westchester Community College before attending Palm Beach State College. Today, she has nearly two decades of experience in the world of dentistry, and the last 15 or so have been spent right here with our team! One of her many accomplishments is completing the Dental Anesthesia Assistant National Certification Exam.
Outside the office, Danielle enjoys spending time with her son, Brayden, and their two dogs, Mischief and Angel. She also loves gardening and raising Monarch caterpillars!
Stephanie, Surgical Assistant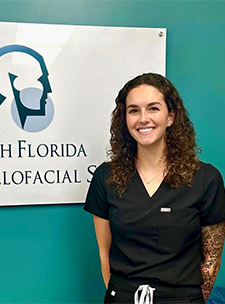 Stephanie was born and raised in Loxahatchee, FL. After graduating from Seminole Ridge High School, she went on to receive training in dental anesthesia and earned her assistant certification. Her favorite part of the job: building strong relationships with the doctors, coworkers, and patients in the community.
When she isn't at the office helping improve pearly whites, Stephanie loves spending time with her dog, Maverick, and rabbit, Luci. She also enjoys doing outdoor activities, such as fishing. One fun fact about her: she's a licensed esthetician and former wax specialist.
Frankie, Coordinator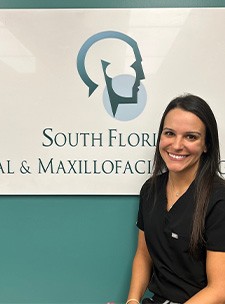 From Wellington, FL, Frankie has been working in dentistry for nearly five years and counting. She studied at St. Petersburg College to earn her Bachelor's degree in Healthcare Administration. Since then, she truly enjoys getting to meet and help our patients as well as working with a fantastic and passionate team.
At home, Frankie loves spending time with her fur babies, Ellie and Lulu. Her hobbies involve soaking up the sun at the beach and traveling to new and exciting places. A cool fact about her: she speaks Italian!