Experienced Jupiter, FL Oral Surgeon
Get to Know
Dr. Christopher Chafin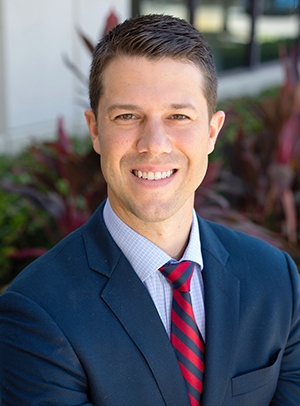 Dr. Chafin, as well as his wife, are originally from West Palm Beach, and nothing makes him happier than having the chance to improve the lives and health of his friends and neighbors. With extensive Ivy League training in both dentistry and oral surgery, he's more than ready to meet the needs of you and your loved ones. You can start getting to know Dr. Chafin by reading on below.
Learn about Dr. Chafin in his Own Words
Where did you study dentistry/oral surgery?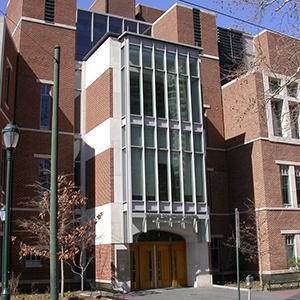 Dr. Chafin began his college career at Rollins College, graduating magna cum laude with a Bachelors of Science in Molecular Biology in addition to being a 4-year NCAA collegiate soccer player. He quickly enrolled in the University of Pennsylvania School of Dental Medicine, eventually graduating at the top of his class in 2011. He went on to complete a six-year oral and maxillofacial surgery residency at the University of Florida, during which he served as chief resident. He then graduated with honors from the University of Florida Medical School with his MD, completing a one-year general surgery residency afterward.
Today, Dr. Chafin is a board-certified member and diplomate of the American Association of Oral & Maxillofacial Surgeons, and he's also a board member of the Central Palm Beach County Dental Association, and a member of the American College of Oral & Maxillofacial Surgeons and the American Dental Association. Licensed in 2011, he has published multiple papers in peer-reviewed journals and lectured on multiple topics within the field of oral surgery. He is also trained to provide cosmetic surgery, including the use of Botox, Juvederm, and facial chemical peels.
His specialties include:
Anesthesia and Sedation
Complete Facial Trauma and Reconstruction
CT Guided Surgical Facial Reconstruction
Orthognathic Surgery
Bone and Tissue Grafting
Pathology of the Head and Neck
Temporomandibular Joint Surgery
Dentoalveolar Surgery and Impacted Teeth
Implant Reconstruction Including Zygomatic Implants
What do you like to do outside of the oral surgery office?
Outside the office, Dr. Chafin loves to spend his time with his wife, his daughter, Reese, as well as their golden doodle, Lily. Dr. Chafin still loves playing soccer, and many other outdoor activities such as hiking, and running.