Sedation Dentistry – Jupiter, FL
Your Comfort Comes First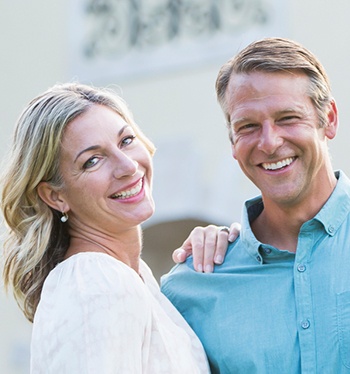 Dental procedures such as the ones offered here at South Florida Oral & Maxillofacial Surgery can be performed very comfortably thanks to the use of various types of sedation dentistry in Jupiter, FL. We know that just the idea of undergoing oral surgery is enough to make many people feel uncomfortable, but using the techniques below, we're able to drastically reduce and even eliminate both mental and physical discomfort for even the most nervous patient. To learn how we can use sedation to make your time with us as stress-free as possible, contact us today.
Why Choose South Florida Oral & Maxillofacial Surgery for Sedation Dentistry?
Office of Oral Surgeons All Certified in General Anesthesia
4 Highly-Skilled Oral Surgeons Under One Roof
IV Sedation: Instantly Relaxes & Prevents Pain
Local Anesthetic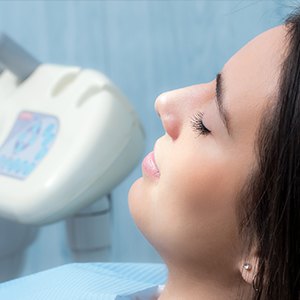 Local anesthetic is used to numb any area we intend to treat so that a patient doesn't feel physical discomfort while in the chair. In many cases, we first apply it topically, and then the rest is administered using an injection. Our team strives to make this part of a procedure as comfortable as possible, and we use anesthetic conservatively so a patient doesn't have to deal with hours of lasting numbness after an appointment.
Nitrous Oxide Dental Sedation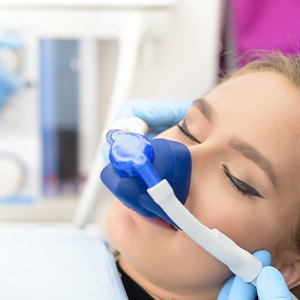 Nitrous oxide is a colorless, odorless gas that is excellent for soothing patients who experience minor nerves when receiving oral care. A patient simply breathes it in through a small mask placed over the nose, and within a few minutes, they should feel warm, happy, and calm. Nitrous oxide also has a slight anesthetizing effect and lowers the body's ability to feel physical pain. The mask remains on for the entire appointment, and after it's taken off, the gas' effects go away almost instantly, meaning a patient can quickly resume their normal day.
General Anesthesia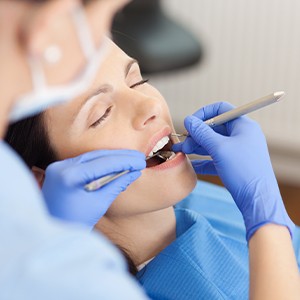 The type of general anesthesia we use is similar to the kind utilized during extensive surgery, in that it enables a patient to quickly fall asleep and stay unconscious throughout an entire procedure, waking up with no memory of it afterward. However, ours is much gentler, by comparison, meaning it's easier for patients to wake up, plus they won't experience as much grogginess or confusion, helping them begin their recovery even faster. All of our oral surgeons have been certified by the Florida Board of Dentistry for General Anesthesia. This ensures that you receive the best treatment by our highly-educated dental professionals.
Learn more about General Anesthesia
IV Sedation Dentistry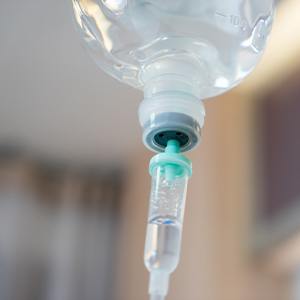 IV Sedation involves administering a sedative directly into the bloodstream using a small injection in either the hand or arm. Almost instantly, it helps a patient feel completely relaxed from head to toe, and we can adjust it as needed to suit someone's unique comfort level. We usually recommend it for people with extreme dental phobia, those who require an invasive procedure, or patients who want multiple treatments completed in one well-planned visit in order to save time. Our Oral Surgeons here at South Florida Oral & Maxillofacial Surgery have all completed 4-Year residency training to do all levels of IV Sedation, ensuring that they provide you with the treatment you need at a higher level of expertise than a general dentist.
Exparel® Opioid-Free Anesthesia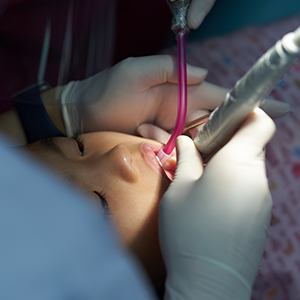 If you have watched the news for even a minute over the past few years, then you likely know that the US is currently going through an opioid crisis. Opioids are often used with anesthesia for oral surgery in order to protect a patient from pain, but this can lead to a variety of undesirable side effects, including nausea, itching, and constipation in addition to the risk of addiction. To ensure our patients enjoy comfortable treatment and avoid these potential pitfalls, we use Exparel® opioid-free anesthesia at South Florida Oral & Maxillofacial Surgery, helping individuals and our community at large at the same time. Exparel® is a long-acting local anesthetic, this ensures that you will remain pain-free for up to 72 hours after surgery and eliminates the need for prescription opioids.