Dental Implant Failure & Salvage – Jupiter, FL
Saving Your New Pearly Whites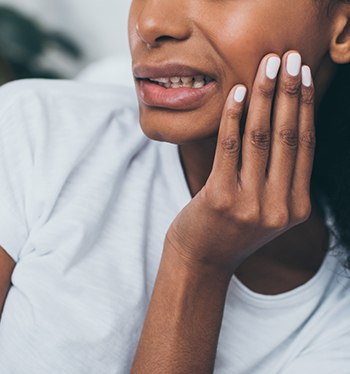 When it comes to successful, long-lasting tooth loss solutions, there's simply no better choice than dental implants. However, it's important to keep in mind that dental implant failure is still a remote possibility, even decades after placement. That's why you need to know the signs of dental implant failure and what to do if you experience them. Fortunately, you can count on our team here at South Florida Oral & Maxillofacial Surgery should you encounter this somewhat scary situation. If you are concerned about the well-being of your new pearly whites, don't hesitate to give us a call!
Why Do Dental Implants Fail?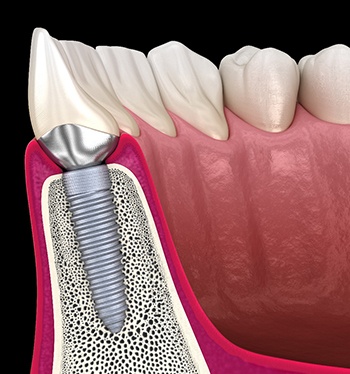 Fortunately, there are not many things that can cause dental implants to fail. The most common is an infection in the gums around the implant called peri-implantitis. This is most often the result of poor oral hygiene habits. Left untreated, the bacteria will destroy the connective tissues that help hold the implant in place.
Other situations that could cause dental implant failure are far rarer. This could include a traumatic injury to the mouth, jaw, or face, such as a car accident. It could also include certain prescriptions or medical conditions that interfere with the body's healing process. Lastly, if the implant doesn't properly fuse with the jawbone after placement, it may fail.
Symptoms of a Failed Dental Implant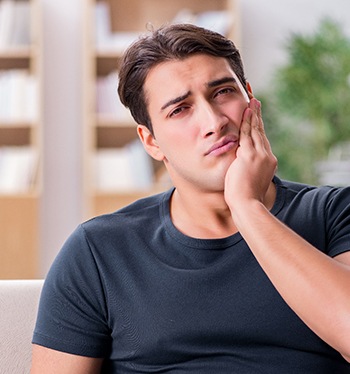 Should you experience any of the following symptoms, call us immediately:
General pain or soreness near your dental implant
Red, swollen, or bleeding gums around the implant
Pain when biting down or chewing
A loose feeling in your implant or teeth
Persistent bad breath or foul taste in the mouth
Gum recession around the dental implant
How Dental Implant Salvage Works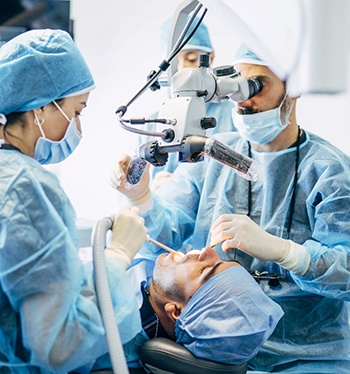 How we treat your failing dental implant will depend on when the issue is caught. In some cases, we may be able to recommend you to your general dentist for a deep cleaning or antibiotic therapy for periodontal disease. These minimally invasive procedures can help clear out the infection that's threatening your dental implant and restore your strong, healthy gums. However, in more severe cases, we may need to handle your dental implant salvage personally with a minor oral surgery such as a bone graft. In the worst scenarios, we may need to remove your failing implant and treat the underlying issue with one of our specialized surgical procedures. Then, we may be able to replace it.