Tooth Extractions – Jupiter, FL
Gentle, Comfortable Tooth Removal to Promote Patient Health
Under ideal circumstances, individuals are able to retain all of their natural teeth for a lifetime. In some instances, however, extractions become necessary. If that is true in your case, our experienced oral surgery team is ready to help. We handle extractions with our patients' comfort and long-term well-being at the forefront of our minds. On this page, we explain some of the possible reasons for extractions and what you can expect from this often-necessary procedure.
Why Choose South Florida Oral and Maxillofacial Surgery for Tooth Extractions?
Patient comfort is a top priority
Our experts can handle even complex cases
Supportive and empathetic team
Do I Need a Tooth Extraction?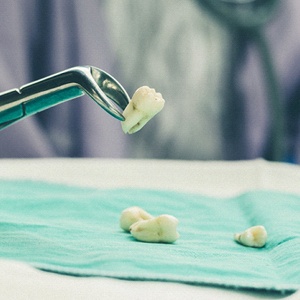 Some possible reasons why you might need a tooth extraction include:
A tooth is too damaged or decayed to be repaired with a filling, crown, or other type of restoration.
It is necessary to make room in the mouth for orthodontic treatment or dental prosthetics.
A tooth is impacted (stuck beneath the gum line) and poses a danger to your oral health. This is often true of wisdom teeth.
The wisdom teeth are not currently causing any problems, but you wish to have them removed as a precautionary measure.
Gum disease has caused serious damage to the bones that support the teeth.
Types of Tooth Extractions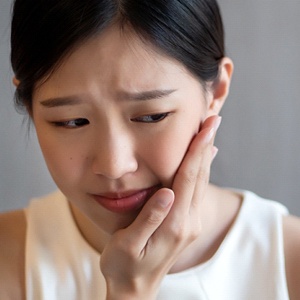 Most general dentists are able to easily perform simple, single-tooth extractions. We often handle more complex types of extractions, including wisdom teeth extractions and multiple tooth extractions.
Wisdom Teeth Extractions
Removing the wisdom teeth often requires that we make an incision in the gums and/or break the teeth into pieces in order to remove them. Thanks to local anesthetic and available sedation options, you can expect to feel little to nothing during the procedure.
Multiple Tooth Extractions
Trauma, gum disease, or severe overcrowding can all make it necessary for us to remove multiple teeth in a single procedure. We will thoroughly explain our approach to the extractions and make every effort to ensure your comfort. We may also start planning right away to replace your lost teeth with dental implants.
Post-Operative Care
Here are some basic guidelines for caring for yourself in the days after your extractions:
Take any prescribed medication as instructed, whether it is for pain relief or infection control
Stick to eating very soft foods
Do not use a straw
Do not smoke
Get an adequate amount of rest
Maintain good oral hygiene, but do not directly brush the extraction sites
Most patients are able to resume their normal routine within a week or so after their extractions.