We Welcome
Dental Insurance
At South Florida Oral & Maxillofacial Surgery, our goal is to make it nice and easy for patients to get the procedures they need, which is why we have multiple locations as well as accept all dental insurance plans. Whether you have coverage through your employer or a private plan, you can trust our team will be able to use it to help you save on your care. How much, though? Are there some procedures that would be better covered by medical insurance? You'll find our short insurance guide below, and if you have any other questions about how we'll be able to utilize your policy, give us a call today.
Understanding How Dental Insurance Works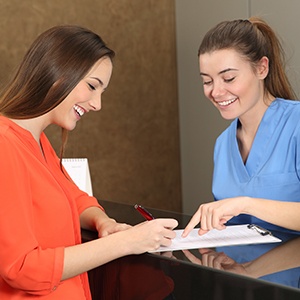 Most dental insurance plans are primarily designed to help patients afford more routine services like checkups and cleanings, but most offer benefits to cover treatments like extractions and implants as well. In cases where removing a tooth will be an extensive procedure (like if the tooth hasn't erupted yet), medical insurance may provide better coverage for this type of treatment. Our team can help a patient figure out the best way to use their benefits when they come to see us for a consultation.
What Your Dental Insurance Plan Covers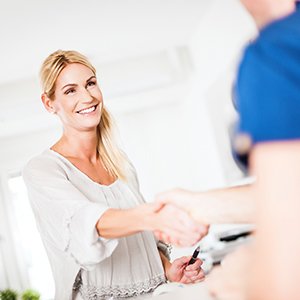 For most plans, extractions are considered "advanced restorative care," and they are usually covered about 50%. When it comes to dental implants, this is where coverage gets a little more variant.
Some plans offer coverage for the surgical placement, and some do not. However, almost all will offer benefits for the new teeth that go on top of the implants. The best thing to do is talk to your insurance provider about your benefits so you can get specific answers for particular treatments. Fortunately, we're able to use insurance to offset the cost of a patient's care in the overwhelming majority of situations.
We Offer In-Network Savings & Welcome Out-of-Network Providers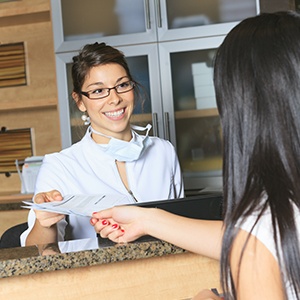 As an in-network provider with many dental insurance companies, this simply means we have a contract with the company to offer our services for a discounted rate, which the company then partially covers. This means when you visit an in-network oral surgeon, you actually save money two different ways!
However, we're also happy to accept out-of-network plans as well, and you'll probably be surprised by how much you can save with us. If you don't see your plan on the list below, give us a call so we can discuss your benefits.