TMJ Therapy – Jupiter, FL
Eliminate Jaw Pain and Headaches
If you wake up every day to a stiff pain in your jaw or an unexplained headache, you may have a TMJ disorder. Unfortunately, this condition is often left undiagnosed because patients don't realize that there may be a link between their various symptoms. At South Florida Oral & Maxillofacial Surgery, we'll help you understand the nature of your pain and provide relief through TMJ treatment. To schedule a consultation about your suspected TMJ symptoms, contact us today.
Why Choose South Florida Oral & Maxillofacial Surgery for TMJ Therapy?
24/7 Availability
Teens and Adults Welcome
4 Board-Certified Oral Surgeons in One Location
What is a TMJ Disorder?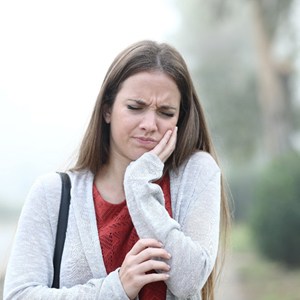 The TMJ is the small connective joint on either side of your face that keeps the jawbone attached to the skull and controls its movements while chewing, speaking, and yawning. A TMJ disorder, or TMD, occurs when the structures that make up this joint aren't functioning properly. As a result, movement of the jaw becomes painful and limited. In extreme cases, you might not even be able to open or close your jaw at all.
What Causes a TMJ Disorder?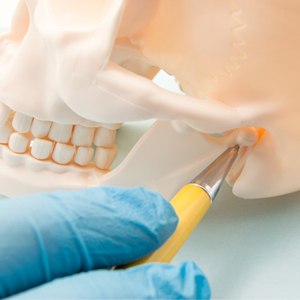 Every part of your head and neck is connected to the TMJ in some way. This can make narrowing down the true cause of the disorder somewhat difficult, and sometimes there might be multiple contributing factors. You can commonly expect to develop a TMJ disorder if:
You've suffered from some kind of injury to your head, neck, or jaw.
You have an overbite, underbite, or open bite.
You constantly clench or grind your teeth while your asleep.
You've developed some form of arthritis.
What are the Signs and Symptoms of TMJ Disorder?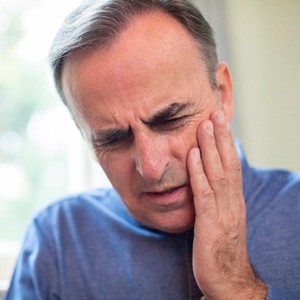 Two of the most common warning signs that you might have a TMJ disorder are chronic headaches and generalized jaw pain. If you experience these symptoms on a regular basis, you should set up an appointment with us. You should also watch out for clicking or popping of the jaw joint, lockjaw, earaches, and damaged teeth. Not all of these symptoms may occur, but they can still be a cause for concern on their own.
We Can Provide Lasting TMJ Relief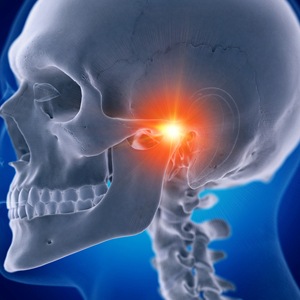 Once we've narrowed down the underlying cause of your jaw pain, we can develop an appropriate treatment plan, whether that means realigning your bite or reshaping the jaw via surgery. There's no need to force yourself to live with the pain; call us now to start the process of restoring your quality of life!