Teeth in a Day – Royal Palm Beach, FL
Quick, Complete Smile Restoration
Would you like to upgrade from your traditional dentures? Dental implants may be your ideal solution. However, because the jaw's bone density decreases over time when there are missing teeth, implants are not an option for some patients unless they receive a bone graft. At South Florida Oral & Maxillofacial Surgery, our four highly skilled board-certified oral surgeons can help even patients who have suffered a degree of bone loss to enjoy the benefits of dental implants — often without a bone graft. This is possible thanks to All-on-4 dental implants in Royal Palm Beach.
Why Choose South Florida Oral & Maxillofacial Surgery for All-on-4 Dental Implants?
Four board-certified, experienced oral surgeons
Beautiful, functional restorations
Available to help you 24/7
How Do All-on-4 Dental Implants Work?
The All-on-4 procedure is also known as Teeth in a Day. Four dental implants are all that is necessary to support an entire arch of prosthetic pearly whites. The key to the procedure's success is placing the implants in areas of the jawbone that are naturally strong and thick. Two implants are placed near the back of the bone at a 45-degree angle, and two are placed near the front of the mouth.
Aside from this unique surgery, the All-on-4 process, which is also known as Teeth in a Day, is similar to the procedure for traditional dental implants — with one big exception. After the surgery, you will immediately be given a temporary denture. Later, after your mouth heals, you'll receive your permanent restoration. With traditional procedures, a temporary denture is not usually provided.
Am I a Candidate for All-on-4 Implants?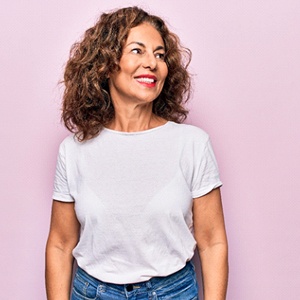 The All-on-4 procedure is designed for individuals who have lost all or most of the teeth throughout a dental arch. For the implants to be successful, your gums should be healthy. If you have any signs of gum disease, it must be treated prior to your surgery. Also, keep in mind that smoking cigarettes can interfere with your body's ability to heal following surgery. If you smoke, you should stop at least one or weeks before your procedure and not resume your habit until your mouth has had a chance to recover.
What Are the Benefits of All-on-4 Dental Implants?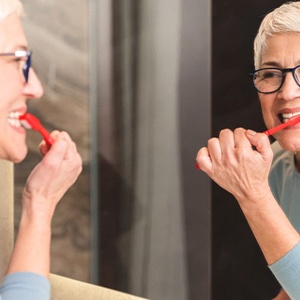 The All-on-4 procedure offers numerous benefits:
Even patients who have lost some bone density in their jaw may be candidates for it.
Because there are fewer dental implants and you are less likely to need bone grafts than in traditional implant procedures, the procedure might help you save money.
Fewer surgical sites mean a shorter healing time.
Your new dental implants may help prevent or even reverse bone loss.
It is easy to keep All-on-4 implants and their restorations clean with regular brushing and flossing.
Dental implants are very durable and can last for a lifetime in many cases.
All-on-4 vs Traditional Dental Implants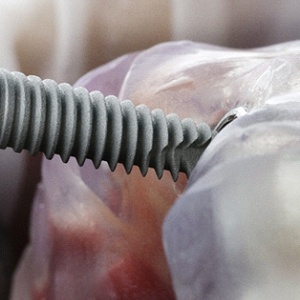 As mentioned above, All-on-4 implants have a few advantages over traditional procedures. However, some patients are better candidates for traditional implants. This may be the case if you would like to have a removable denture instead of one that is permanently attached to your implants. Also, having more dental implants can mean extra stability for your denture and added bone support. Our team will carefully evaluate your situation and recommend the best treatment for your unique circumstances.