Meet Your Royal Palm Beach Oral Surgeons
When looking for an oral surgeon near Royal Palm Beach, you want someone with advanced training, expert knowledge, and years of proven experience. While many offices only have one oral surgeon on staff, you can feel confident choosing South Florida Oral and Maxillofacial Surgery because we have four qualified professionals who are committed to improving your dental health. Whether you need your wisdom teeth extracted, a bone graft, dental implant placement, or TMJ Therapy, we will make sure you receive exceptional service and care as a patient in our office.
To learn more about our highly-trained team of professionals, review their information below!
Dr. Paul Weinstein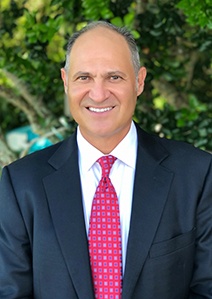 Earning his dental degree at the Baylor College of Dentistry in Dallas, Dr. Weinstein completed a two-year general dentistry residency and fellowship before pursuing an additional four-year specialty in oral and maxillofacial surgery at the Hospital of Saint Raphael/Yale University. His experience included treating complex dental cases, including cleft palates and individuals living with various syndromes.
Dr. Weinstein is board-certified in oral maxillofacial surgery and is a Diplomate with the American Dental Society of Anesthesiology. His experience in the field and membership in various professional organizations has led him to author numerous papers that have been published in national journals. He is also a highly-sought lecturer in his field.
Dr. Travis Thompson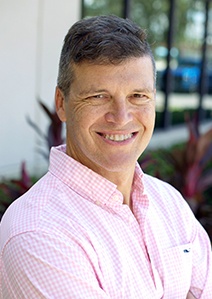 Although his first passion was to become a fighter pilot, Dr. Thompson's vision didn't lead him in that direction. Fortunately, he found a new calling in the oral surgical field and went on to earn his dental degree at the University of Florida. During his four-year residency in oral and maxillofacial surgery at Shands Hospital, he completed training at the renowned UF Center for Implant Dentistry, receiving the Award for Oral Surgical Excellence.
As a board-certified oral and maxillofacial surgeon near Royal Palm Beach, FL, he, too, is a Diplomate of the American Dental Society of Anesthesiology. He holds memberships in multiple professional organizations and has co-authored many academic papers and lectured on post-traumatic oral reconstruction, mandibular tumor diagnosis and treatment, and TMJ management options.
Dr. Jeronimo Guzman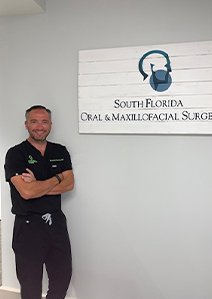 Joining the team in 2007, Dr. Guzman began his oral healthcare journey in his native Mexico City. Beginning dental school, he graduated from the Universidad Tecnologica de Mexico in 1999. Later, he enrolled in The University of Texas Health Science Center in San Antonio to complete a four-month externship in oral surgery before pursuing an additional 16-month internship in oral surgery at the University of Puerto Rico. Dr. Guzman's education didn't stop there. Another four-year training program at the same university allowed him to give lectures on facial trauma, maxillofacial infections, and multidisciplinary treatment.
Dr. Guzman has become a Diplomate of the American Board of Oral & Maxillofacial Surgeons, a Fellow of the American Dental Society of Anesthesiology, and a Diplomate of the American Board of Dental Anesthesiology.
Dr. Christopher Chafin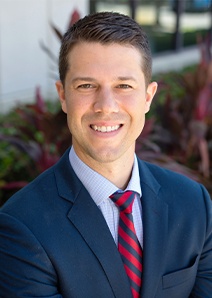 Dr. Chafin's education journey extends from earning his undergraduate degree from Rollins College to completing his dental degree at the University of Pennsylvania School of Dental Medicine, graduating at the top of his class in 2011. After finishing a six-year oral and maxillofacial surgery residency at the University of Florida where he served as chief resident, he graduated with honors from the University of Florida Medical School with an MD.