Dental Implants - Palm Beach Gardens, FL
Modern and Comprehensive Tooth Replacement
When you have missing teeth, it can make you feel embarrassed to smile and might even make it difficult to eat or talk normally. With dental implants in Palm Beach Gardens, FL from South Florida Oral & Maxillofacial Surgery, there's a solution to your tooth loss woes. Dental implants offer a tooth replacement option that actually looks natural and can be trusted to stay in place for decades at a time. Regardless of the number of teeth you might be missing, our trusted oral surgeons can completely transform your smile and your life.
Why Choose South Florida Oral & Maxillofacial Surgery for Dental Implants?
Expertise from Four Board-Certified Oral Surgeons
Office Available 24/7 for Care
Accepts and Maximizes Dental Insurance However Possible
Benefits of Dental Implants
Boost self-confidence and restore the appearance of your smile
Reduce bone loss, which can cause neighboring teeth to fall out
Stop nearby teeth from shifting out of place
Make it easy to have the foods you otherwise might struggle to eat
Remove the need for dentures and dental bridges entirely when you have multiple missing teeth
Save time on your daily oral care routine (since implants are brushed and flossed just like regular teeth)
Save money on repairing and replacing other tooth replacements
Indications for Dental Implants
Not sure if dental implants would be a good fit for you? If you are missing teeth, dental implants can offer you many benefits, regardless of the number of teeth that need to be replaced. All you need is consistent oral health, sufficient overall health, and a thick enough jawbone to support the new roots. After meeting all of these requirements, which we can help you adjust should you need to, our team will go over your restorative options moving forward:
Missing One Tooth
Rather than reshaping any nearby teeth to place a bridge, a single dental implant root is covered by a crown. This can be positioned between two healthy teeth, which means there's no need to alter enamel whatsoever. It's a great way to preserve someone's natural smile!
Missing Several Teeth
Bridges and partial dentures are connected to multiple dental implants, which work to fill in much larger gaps. This gives them added security that traditional removable prosthetics simply cannot mimic. Furthermore, these prosthetics look far more natural than regular ones and have been proven to last much longer as well.
Missing All of Your Teeth
Is your denture causing more problems than you were expecting? Does it feel like it can never stay in place? By placing six to eight implants, a full arch of teeth can be placed and you never have to worry about them again! This is all you need to anchor a full denture to the jawbone, preventing it from shifting, slipping or clicking while eating or speaking.
All-on-4/Teeth in a Day
We can literally replace an entire row of teeth in a single appointment thanks to the All-on-4 procedure! By placing four implants into the thickest portions of your jawbone, a temporary denture can be placed immediately. Not only does this mean a patient can walk out of the office with a brand-new smile, but their oral functions recover more quickly as well. Over the next few follow-up appointments, we can provide a custom-made denture that fits better.
Zygomatic & Pterygoid Implants
When a patient does not have enough healthy bone structure to support traditional dental implants, longer options like zygomatic and pterygoid implants offer two alternatives worth considering. By using this modern approach to dental implants, we rely on the facial bones, which are harder. This includes the cheekbones, which provide a much stronger anchor. If you do not want to undergo extensive bone grafting procedures to rebuild your smile, you'll want to consider these implants.
Bone Grafting
It's actually more common than you think for the jawbone to shrink and break down when teeth are lost. For many patients, this can make bone too thin or brittle to safely support implants. The good news is South Florida Oral & Maxillofacial Surgery can still help patients enjoy the benefits of dental implants via bone grafting. By taking a patient's very own bone, donated bone or lab-grown material, it's easy to thicken and strengthen areas of the jaw intended to hold the implant. It makes it much easier to place a new tooth or denture with little concern.
Partners with Your Dentist
Most of the time, our patients come from several dentists who have referred to us for our one-of-a-kind expertise. Here at South Florida Oral & Maxillofacial Surgery in Palm Beach Gardens, FL, our team is dedicated to making the transition between your dentist's office to ours as seamless as possible. Once you step through our doors, we will make sure to understand your situation quickly and get all of your paperwork organized, so you can stay efficient and stress-free. When all is said and done, we'll feel like an extension of your dentist.
Dental Implants Recovery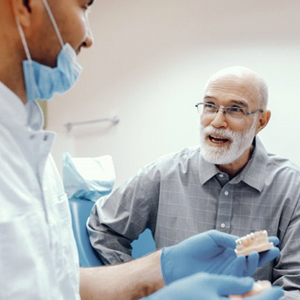 The teeth and gums will likely feel a little sore over the next several days. To counter this, patients can use over-the-counter medications like ibuprofen or acetaminophen. Both work to manage discomfort and reduce inflammation. A topical anesthetic can also work to alleviate soreness in the gums and can be quite helpful as well. Patients should continue to brush and floss normally. Over a series of visits at our office, we'll review your implants and you'll be given written instructions on details for at-home care.
Cost of Dental Implants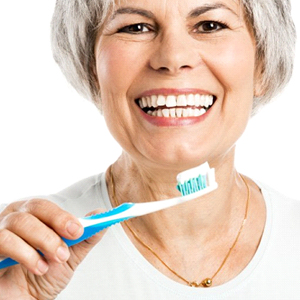 In order to determine if any benefits are available to you for treatment, you'll speak directly with our benefits coordinator. They will act as a liaison between you and your insurance company. They will be able to determine your copay and deductible amounts. When we have determined your out-of-pocket costs, we will then discuss your many payment options. These can include cash, personal check, and major credit cards.
For many of our patients, they take advantage of third-party financing options like CareCredit® financing. CareCredit is a credit card that can be used at many healthcare providers, including dentists. This makes it a fantastic option for those with less-than-ideal credit scores, which are often approved by CareCredit. They make it easy to obtain detailed payment plans that are more manageable in a fixed monthly budget.
Dental Implants Aftercare Instructions
After your dental implants are placed, it is crucial that you practice proper aftercare to keep them healthy. Moving forward, our dedicated and knowledgeable team of oral surgeons will provide guidance as you complete this process. This includes educating you on how to keep your implants healthy for decades to come. If you're looking for ways to brush up on your aftercare ahead of treatment, take a look at our office's many precautionary tips!
Dental Implant FAQs
Quick Answers to Your Implant Questions
Our team understands better than most that there is a lot to know when it comes to dental implants, so if you have questions, don't worry, we're prepared to answer them! You're welcome to give our team a call anytime, but first, we recommend reading over our answers below to some of the most popular implant-related questions we receive every day.
How should I prepare for dental implant surgery?
We will give you a step-by-step plan to follow ahead of your dental implant placement procedure so you know exactly what to do to guarantee a comfortable and successful experience. You may have to take antibiotics if you have an elevated risk of infection. If we're using IV sedation or general anesthesia, we'll have you fast the evening before surgery as well. We also require that a trusted friend or family member drive you home afterward, so it's important to make this arrangement ahead of time!
Does getting dental implants hurt?
Not when you're working with one of our oral surgeons! Each of our doctors has placed hundreds of implants over the course of their careers, and they are constantly pursuing continuing education that focuses not just on implant dentistry, but sedation as well. Your comfort is always one of our top priorities. A little oral soreness and swelling are common afterward, but these can usually be managed with an OTC pain medication. We're sure you'll be amazed by how easy the whole recovery process is thanks to our team's expertise.
Will I need a bone graft?
The only way we can definitively answer this question is to give you an exam in person, where we'll take an X-ray of your jawbone using our CBCT scanner. This will allow us to assess the thickness of your jawbone right where we intend to place the implant(s). If we recommend a bone graft, you can trust that it's absolutely essential to replacing your teeth. Thankfully, we can take care of this treatment ourselves to help you save time.
How long will it take to get dental implants?
The length of the dental implant process depends on a wide variety of factors, such as how many implants are being placed, the current health of a patient's mouth, and patient availability. Typically, a patient replacing a single tooth who has a healthy mouth can be finished in a matter of months, while someone with gum disease who is getting a full denture may need closer to a year. We can give you a more informed estimate when you come to see us for a consultation. During this appointment, we'll outline every detail of your implant journey so you know exactly what to expect.