Oral Surgery Services Near Wellington, FL
Your Go-To Home for
Oral Surgery and More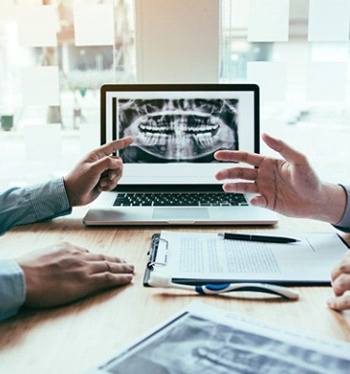 The doctors and team members at South Florida Oral & Maxillofacial Surgery are highly trained to perform all the services you need near Wellington, FL. As you become more familiar with the practice, you'll find that many dentists choose to refer patients to them because of their consistency and quality of care, regardless of the dental problem their patient is experiencing. Their skill, expertise and dedication combined with modern dental technology is what makes them stand out from the crowd. If you need comprehensive oral surgery, either for yourself or a family member, the team is just a phone call away!
Dental Implants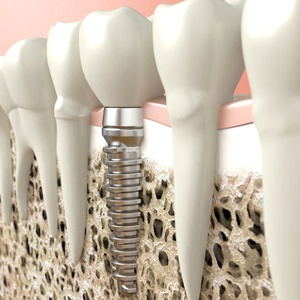 You shouldn't have to resort to bridges and dentures if you want the most effective tooth replacement treatment out there. Dental implants are manufactured out of titanium and are designed to replace the root of your teeth. Once placed, they will heal and integrate with your mouth over the next several months. What's great about dental implants is you can easily replace single, multiple or all the teeth in your smile. Because of their strength and stability, you don't even need a dedicated implant for each tooth that's replaced. Their functionality, esthetics and high success rate are exactly what makes them one of the leading treatments in tooth replacement.
Learn More About Dental Implants
Wisdom Tooth Extractions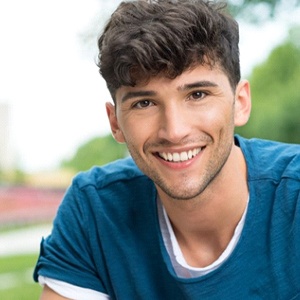 Got tooth pain in the back of the mouth? If you do and also happen to be between the ages of 17 and 25, you'll want to meet with an oral surgeon near Wellington, FL soon. Not only is our team highly trained in the removal of wisdom teeth, but they can handle particularly complex cases that general dentists may not be able to treat. For example, when teeth are trapped under gum tissue, you'll want a steady and confident hand to carefully remove it while maintaining your natural oral structures. We'll make sure to go over your treatment in great detail and perform a comprehensive exam, so you can feel comfortable prior to your surgery.
Surgical Solutions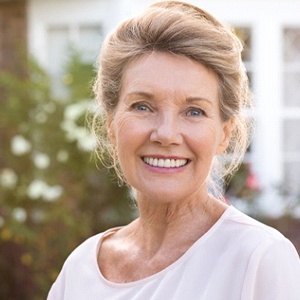 Dental implants, sedation dentistry, wisdom tooth extractions and Teeth in a Day are all common procedures performed at our practice. However, they are far from the only services we provide, which is a major part of why so many dentists refer to us for helping their patients. We also perform:
Tooth extractions
Jaw surgery
Facial trauma surgery
Impacted canine treatment
Reconstructive oral surgery
Sinus augmentation and sinus lifts
TMJ disorder treatment
Oral pathology
BMP or Bone Morphogenic
Accelerated orthodontics
StemSave®
Advanced technology (including cone beam scanners and soft tissue lasers)
Platelet-rich plasma therapy
Sedation Dentistry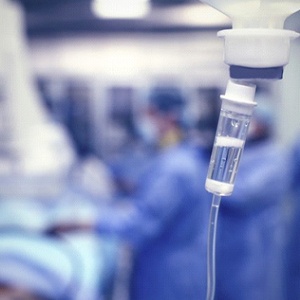 Visiting the dentist can already be an anxious experience for patients, so we understand that seeing an oral surgeon can be even more difficult. That's why our surgeons near Wellington, FL are happy to offer different levels of sedation dentistry in-house. You'll even be able to use sedation exclusively found in hospitals! We do offer traditional sedation methods like nitrous oxide, conscious sedation, and IV sedation, but we also offer general anesthesia and advanced Exparel Opioid-Free local anesthetic for those who would prefer it.
Teeth in a Day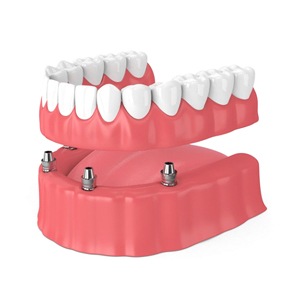 Want to receive a full arch of teeth the same day that your implants are placed? You can do exactly that with Teeth in a Day. This process allows for a full top or bottom arch to be affixed to four implants strategically placed throughout the mouth. This means you can maximize the amount of bone tissue you currently have for placement and give you a smile you can start showing off right away. It's as simple as walking into the office with no teeth at all and walking out with a temporary denture that covers your implants as you heal. Once a few months have passed, we can place a permanent denture that lasts for many decades.