IV Sedation – Jupiter, FL
Overcoming Severe Dental Fear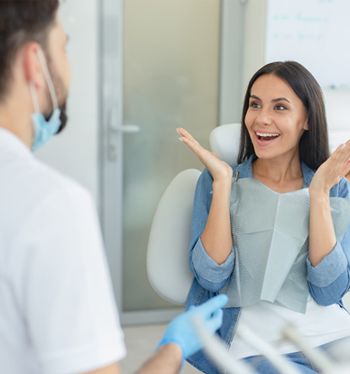 Here at South Florida Oral & Maxillofacial Surgery, we take every possible step to make sure our patients stay comfortable during their procedures. Some people have particularly severe dental phobia, but fortunately our four highly trained oral surgeons can use IV sedation can help even the most desperately afraid patient relax. To ask about IV sedation, contact us today; this could also be a chance for you to learn about other sedation options.
Why Choose South Florida Oral & Maxillofacial Surgery for IV Sedation?
4 Highly Skilled Oral Surgeons Trained to Use IV Sedation
Complete Relaxation During Complex Procedures
Adjustable Sedation Levels
What is IV Sedation?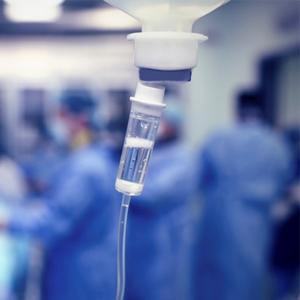 The medication used for IV sedation is administered directly into your bloodstream. This is sometimes called "sleep" dentistry, but you will not actually be unconscious. You'll still be awake to answer questions and follow simple directions. You will, however, be in an extremely relaxed and sleepy state. This type of sedation often results in amnesia; in other words, you won't remember much about the procedure itself, if anything at all. In addition to being recommended for patients with severe dental phobia, IV sedation is also usually used for patients who need an invasive procedure or are having multiple treatments done during one visit.
How Does IV Sedation Work?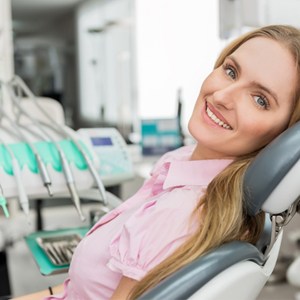 Our oral surgeons will use a needle to insert a tube into one of your veins. (In most cases, we'll use the vein on top of your hand.) You'll start to relax once the drug has been administered into your bloodstream; time will seem to pass very quickly at this point. You'll keep the IV in your vein throughout the procedure. To make sure you stay safe, we'll monitor your pulse and blood oxygen levels. Once the procedure is done, you'll need someone else to drive you home and monitor you until the effects wear off completely.
Benefits of IV Sedation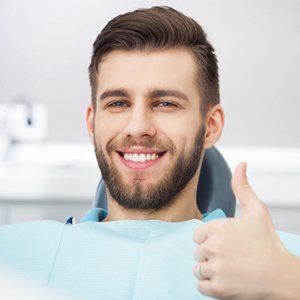 Total Comfort: You'll neither know nor care what's going on around you while your surgery is being performed.
Adjustable: The level of sedation can be adjusted throughout the procedure if needed.
Fast-Acting: The sedation will take effect very quickly after it has been administered.
Dentist Interaction: You'll still be able to help your dentist throughout the procedure by answering any necessary questions.
No Gagging: Patients with a powerful gag reflex may find that their symptoms are greatly reduced when under IV sedation.