Benefits of Dental Implants – Royal Palm Beach, FL
The Longest-Lasting Way to Restore Your Smile
These days, you have more options than ever before to replace your missing teeth. However, none of them deliver nearly as many benefits as dental implants do. While they typically come with a higher initial price, you'll find they're well worth it in the long run, especially if you're looking for a low-maintenance solution. At South Florida Oral & Maxillofacial Surgery, we believe that dental implants are by far the best way to replace lost teeth. If you'd like to learn more about the benefits of dental implants in Royal Palm Beach, simply continue reading below, or just give us a call!
Boosted Self-Confidence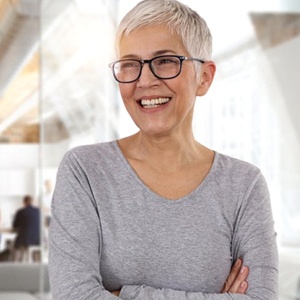 Once your dental implants have been placed and restored, onlookers shouldn't be able to differentiate them from your natural teeth. Your custom-made restoration is created from impressions of your teeth and is constructed from durable, tooth-colored materials.
Plus, dental implants can keep you looking young for quite some time. Because they fuse to the jawbone, they preserve its strength, allowing it to support your facial structures and prevent them from collapsing and prematurely aging you. This common side effect of tooth loss is often not addressed with conventional solutions like bridges and dentures.
Improved Speech and Chewing Abilities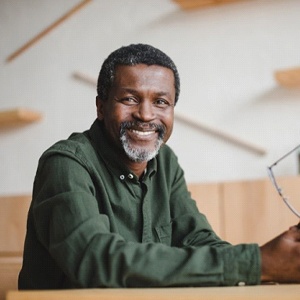 When you've lost teeth, your tongue sometimes has difficulties creating certain sounds, causing you to slur your words. This problem can also occur with poorly fitting traditional dentures. Both of these issues also make it harder to chew your favorite foods, resulting in them not being digested properly.
Because dental implants are firmly embedded in your jaw, your new teeth will be stable enough to let you speak clearly and chew crunchy and tough foods with ease.
Unmatched Longevity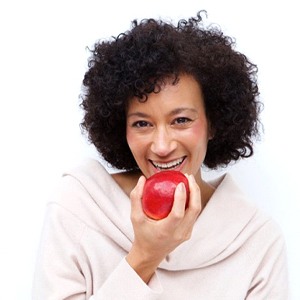 Many other tooth loss treatments only last about a decade until they must be replaced. Additionally, dentures often have to be relined every year or two to ensure their fit matches the natural jawbone changes that occur after tooth loss.
Not only do dental implants prevent these changes from happening, but they have a lifespan that is several times longer than alternative options. Once the posts have integrated with your jaw, they essentially become a part of you. With the right aftercare, you can expect your implants to last for 30 years, or even the rest of your life!
Easy, Convenient Maintenance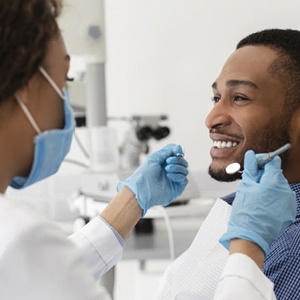 Caring for implant-retained teeth is quite simple. It's actually not that different from taking care of your original teeth. As long as you brush and floss daily and see your dentist for routine checkups and cleanings, your dental implants should stay in great condition for years to come.