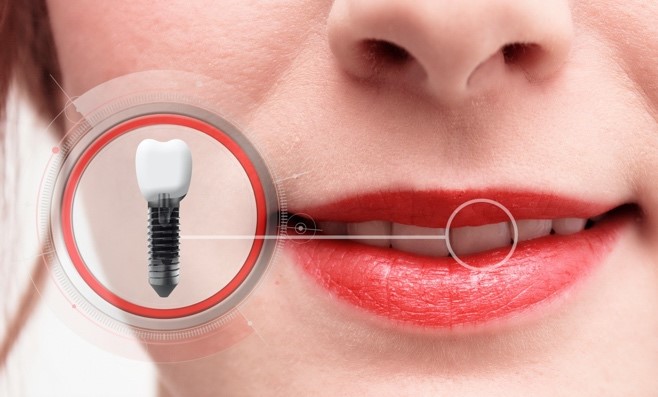 One of the great things about living in today's world is the fact that you no longer need to settle for missing teeth. Gaps in your smile can be a thing of the past. There are several different tooth replacement options out there to choose from with dental implants being preferred by dentists and patients alike due to their many benefits. But what will they feel like? Continue reading to learn more about how dental implants work and what you can expect to feel after your placement procedure.
How Do Dental Implants Work?
Dental implants are typically made from titanium, and they look like tiny screws. During your placement procedure, your dentist will place them directly into your jawbone. Over the next couple of months, the implants will fuse to your bone in a process known as osseointegration. Permanent dental crowns will be placed on the end of each of your new implants. They are customized to be the exact size, shape, and color needed to blend in with the rest of your smile. This way, they will appear just like your natural teeth.
How Do Dental Implants Feel After Surgery?
Once you have your dental implants placed, you are likely to experience some swelling and soreness for a few days, but you won't actually be able to feel the implant in your bone. The good news is that any discomfort that you are feeling can be controlled using over the counter pain relievers or pain medication that is provided to you by your dentist. Generally, peak discomfort happens on the 3rd to 5th day before it begins to subside.
How Will Dental Implants Feel After Osseointegration Takes Place?
Once your dental implants have completely fused to your jawbone, they will feel just like how natural teeth would. The bone will become a stable foundation for the crowns, and you may even forget that they are any different from the rest of the teeth in your mouth.
Other tooth replacements, like dentures, don't provide the same comfort or stability. They typically need to be relined, repaired, or replaced periodically. One of the greatest benefits of dental implants is the fact that they allow patients to regain up to 90% of their natural bite force. If you have struggled to eat some of your favorite foods due to your missing teeth, this will no longer be a problem.
It is no wonder why over 3 million people have already committed to dental implants. They have so many benefits that you can't find with any other tooth replacement option. Ask your dentist if you would make a good candidate. You will be showing off your smile again with pride before you know it!
About the Author
Dr. Christopher Chafin graduated at the top of his class from the University of Pennsylvania School of Dental Medicine before completing a six-year oral and maxillofacial surgery residency at the University of Florida. Currently, he is a board-certified member and diplomate of the American Association of Oral & Maxillofacial Surgeons as well as a board member of the Central Palm Beach County Dental Association. Dr. Chafin is also a member of the American College of Oral & Maxillofacial Surgeons and the American Dental Association. To learn more about dental implants or to schedule an appointment at his office in Jupiter, FL, visit his website or call (561) 743-8311.