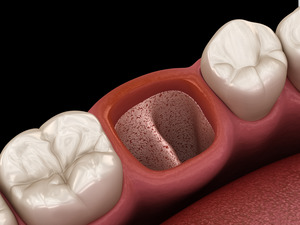 Once you've completed wisdom tooth extraction, you'll be given some aftercare instructions to make sure the healing process goes smoothly. In particular, your oral surgeon will outline several steps you'll need to take to avoid dry socket – a very painful condition that can delay your recovery. What is dry socket, and how long will it be until you can stop worrying about it occurring? Here are the basics you need to know before your procedure.
What is Dry Socket?
When a tooth is removed, a blood clot forms in the empty socket. Blood clotting helps protect the area from harmful bacteria and food debris while the mouth is healing. If the blood clot never develops or becomes dislodged for any reason, the result is a dry socket.
There are multiple reasons why you want to avoid a dry socket. Not only can it cause severe discomfort, but it can also extend the healing process and increase your risk for infection. In short, it's a major issue that you should be proactive about preventing.
When Can You Stop Worrying About Dry Socket?
Dry socket will remain a possibility until your gums have fully healed. It can take up to two weeks to completely recover after wisdom tooth extraction, although the exact amount of time varies depending on a variety of factors such as your overall oral health and your age. You'll need to monitor the extraction site carefully and err on the side of caution until you're sure that your recovery is complete.
How Can You Avoid a Dry Socket?
If you want to keep the odds of a dry socket occurring to a minimum, you need to follow the instructions provided by your oral surgeon to the letter. Here are some general tips that every patient should keep in mind:
Do not drink with a straw after your procedure. The suction could end up pulling the blood clot out of the socket.
Do not spit if there's too much saliva in your mouth. Instead, swallow it or use a tissue.
Avoid smoking. Like drinking through a straw, smoking involves suction that could dislodge your blood clot.
When you brush your teeth, be very careful around the extraction site. You don't want to disturb the blood clot by accident during your oral hygiene routine.
If for any reason you think you might have developed a dry socket, do not ignore it. Let your oral surgeon know right away to see what steps you need to take to protect your oral health and keep your pain under control.
About the Practice
At South Florida Oral & Maxillofacial Surgery, we help Jupiter patients enjoy the state-of-the-art, comfortable care that their smiles deserve. Our highly trained oral surgeons can offer a variety of treatments, including extractions for impacted or otherwise problematic wisdom teeth. To schedule a consultation, visit our website or call (561) 743-8311.