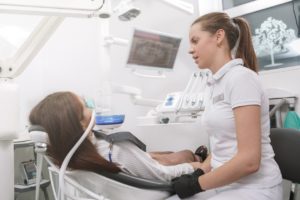 If you struggle with dental-related stress or anxiety, you certainly aren't alone—in fact, many people today dread going to the dentist, even for simple checkups! Fortunately, sedation dentistry is one of the best ways to address these negative feelings and ensure that receiving dental care isn't something you should be worrying about. That said, you might be wondering if these sedation options are normally covered by dental insurance. Keep reading to learn a little more about why sedation dentistry is well worth the cost and when insurance can usually be utilized.
Why Sedation Dentistry Is Worth It
Sedation dentistry includes a wide array of treatments that are designed to put a patient at ease to make dental care easier and quicker to perform. These methods range from nitrous oxide to IV sedation and can be used in varying degrees to suit a patient's needs. It's ideal for those with dental-related anxiety but also those who struggle to remain seated for long periods, those who must undergo complex procedures, and those with sensitive gag reflexes.
That said, sedation dentistry is well worth the cost for those who seek it out. Not only does it make it easier to receive dental care, but it ensures that your feelings associated with the dentist and oral care, in general, are much more positive moving forward. You can't put a price on this level of peace of mind!
When Sedation Dentistry Is Typically Covered by Insurance
Even though sedation dentistry has virtually countless benefits, it's often not considered a medical necessity when applied in dentistry. Therefore, the majority of insurance plans don't normally offer exceptional coverage for it. That said, there are a few instances when it is covered, including:
When the use of sedation dentistry lowers the overall cost of dental treatment.
If the patient has a serious medical condition that makes it impossible for them to receive dental care without sedation (this applies to conditions such as cerebral palsy, autism, and more).
When a dental procedure is exceptionally complex (major oral surgery, tooth extractions, etc.).
In any case, it's always worth checking the specifics of your plan before committing to treatment; sometimes what you'll find in the fine print might surprise you! It's also worth noting that many practices offer various types of financial assistance for those who lack insurance coverage, so don't hesitate to speak with your dental team about your options.
About the Practice
The team at South Florida Oral & Maxillofacial Surgery is thrilled to provide an exceptional level of dental care to patients and families in the Jupiter, Palm Beach Gardens, and Loxahatchee Groves communities. They offer a wide range of preventive, cosmetic, and restorative treatment options and are also proud to offer sedation dentistry for those who need it. If you have any questions about the article or would like to arrange a visit for you or a loved one, feel free to contact the practice online to find a location near you.