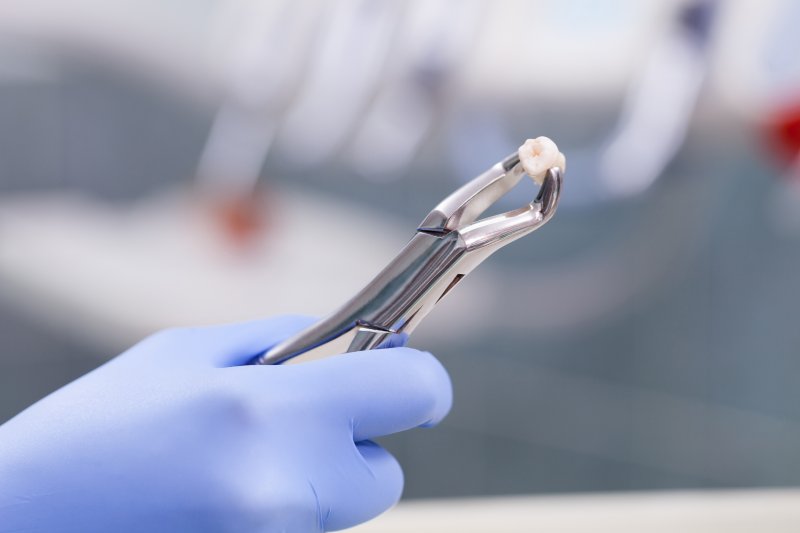 Are you afraid of being told you need a tooth removed? Don't worry; tooth extraction is not a procedure that gets recommended on a whim. Oral surgeons and dentists prefer to save damaged and decayed teeth whenever they can, with pulling the tooth being a last resort. Of course, that raises the question: what scenarios do call for the removal of permanent teeth? Below are 5 common reasons for extractions.
1. Severe Damage to the Tooth's Structure
Teeth can be damaged by trauma or decay. Fillings can be used for minor damage while crowns can help save a tooth that was more badly injured. However, some injuries are so severe that they can't be repaired, and if that happens, your oral surgeon won't have any choice but to extract the tooth.
2. A Mouth That's Too Crowded for Orthodontics
Are you thinking about starting an orthodontic treatment to get a straighter smile?. Orthodontics depends on the teeth having enough room to move and realign. If the teeth are too close together, the process may not work. As such, a tooth extraction might be needed to create the space necessary for braces or clear aligners to do their job.
3. An Impacted Tooth
You might have heard of wisdom teeth becoming impacted. This means that they were prevented from erupting through the gums, often due to a lack of space in the mouth. Impaction is a major reason why wisdom teeth must be removed before they cause any permanent damage. Of course, any tooth that does not move into its correct position can become impacted, and more often than not extraction is the best solution to prevent long-term damage.
4. Risk of Infection
If your immune system has been weakened in some way – such as the result of an organ transplant – then a tooth that has a higher-than-average risk of infection could present a grave risk to your overall health. In situations like this, your oral surgeon may deem it necessary to remove the tooth in question to avoid a worst-case scenario.
5. Gum Disease
Gum disease can damage the tissues that surround and support your teeth. As such, it's not uncommon for teeth to become loose during the later stages of gum disease. If that happens, the teeth are already at the point where they need to be taken out.
Whatever the cause for tooth extraction is, your oral surgeon will perform the procedure as quickly and comfortably as possible, and they'll make sure that you're able to get a suitable replacement in a timely manner. Don't be afraid to ask questions if you still have concerns about the extraction process and whether it's truly necessary.
About South Florida Oral & Maxillofacial Surgery
Here at South Florida Oral & Maxillofacial Surgery, our team of board-certified oral surgeons are always ready to provide the five-star treatment you deserve. We're able to offer tooth extractions for simple and complex cases, and we always make patient comfort a top priority. To schedule an appointment at our Jupiter practice, visit our website or call (561) 743-8311.