Dental Implant Aftercare Instructions – Jupiter, FL
Keeping Your Implants Healthy and Your Smile Complete
Dental implants are incredibly versatile and capable of lasting for decades on end, but that doesn't mean that you won't have to pay special attention to your aftercare once the implants are placed. At South Florida Oral & Maxillofacial Surgery, we want to help you every step of the way and let you know that you are not alone when it's time to manage your oral hygiene and schedule your routine follow-up visits. Below, you'll find everything you need to get started. Call us if you have any additional questions!
Make Oral Hygiene A Priority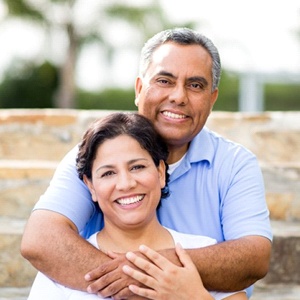 When a dental implant is placed, it is covered with a restoration that cannot technically develop decay. However, that does not mean that the gum tissue underneath it is safe from plaque acids. In fact, if gum disease develops because of unremoved plaque, it can cause the implant to fail. For this reason, it is more important than ever to brush twice a day with a fluoridated toothpaste and floss at least once daily. Make sure to focus on the area directly underneath the implant crown and brush for at least two minutes at a time. These simple tasks can make a huge difference in the short-term and long-term health of your dental implants.
Protect Your Dental Implants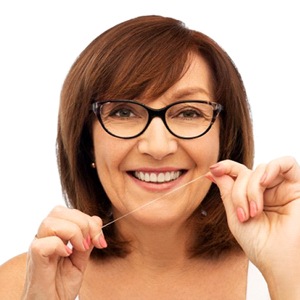 Dental implants mimic natural tooth roots, which means that they are designed to last for decades. However, they can still be knocked out if enough force is applied to them, just like natural teeth. This is why athletic mouthguards are essential if you play contact sports on a regular basis. Contact sports include basketball, football, hockey, kickboxing, and any other activity that poses a risk for high impact. Mouthguards can be found in stores, but it's always better to get one custom-made by a dental professional because they offer better longevity and protection. Furthermore, those that grind their teeth at night should purchase a nightguard to protect their restorations and undue force on their implants.
Schedule Regular Recall Visits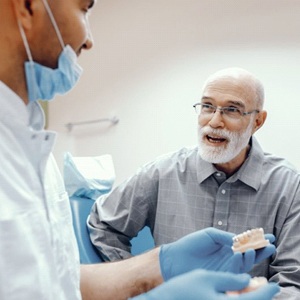 Dental implants undergo a long-term healing process that needs to be closely monitored over time. For this reason, it's crucial that you keep coming to South Florida Oral & Maxillofacial Surgery for your regular checkups. These allow our surgeons to examine your implants and surrounding gum and bone tissue. If problems appear, we can address them head-on, rather than after the fact. It also provides an opportunity to remove harmful plaque and tartar that was missed during your at-home oral care.