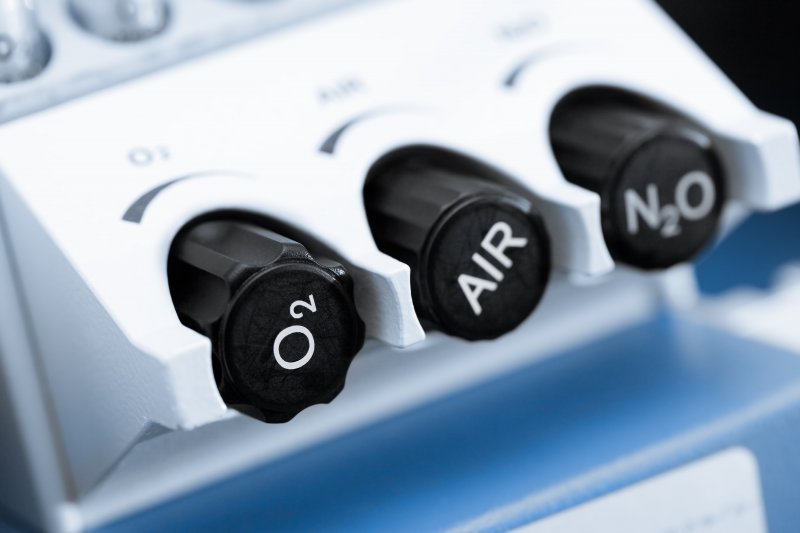 When you're a little nervous or anxious about an upcoming dental procedure, or if you just have trouble holding your mouth open for long periods of time, your oral surgeon might recommend nitrous oxide in Jupiter. This simple form of sedation makes it easier to relax while your teeth are being worked on. But if you're getting it for the first time, you may not be sure what to expect. Some people think it will put them to sleep or cause them to lose consciousness during the procedure. Is this true? Here's what you can expect to happen.
The Effects of Nitrous Oxide
Nitrous oxide is not intended to put you to sleep. The main goal of nitrous oxide is to help you feel calm and comfortable. It may make you less aware of your surroundings and certain sensations, but you will still be conscious while the gas is being administered. Any mild dental fears or anxieties you might have will vanish, and it decreases your ability to register pain so that you don't experience any discomfort during your procedure.
When you start breathing in the nitrous oxide, you might notice some light-headedness or a tingling sensation in your arms and legs. Some people also report that their limbs feel heavy. These effects are perfectly normal and will fade within a few minutes after the oral surgeon stops administering the sedative.
Is It Normal to Fall Asleep During Nitrous Oxide Sedation?
Even though sleep is not a direct effect of nitrous oxide, some people become relaxed enough to the point that they actually doze off. If this happens during your treatment, the oral surgeon can wake you up very easily. It's generally better for you to remain awake so that you can give feedback on your anxiety and comfort levels; that way adjustments can be made in real time as needed.
What Happens After Nitrous Oxide Sedation
While other types of dental sedation can take hours to wear off, nitrous oxide recovery only takes a few short minutes. Most of the time, there shouldn't be any negative side effects. Some people do experience nausea, excessive sweating, and dizziness as well as other symptoms, but they tend to be very short term and should wear off quickly. You can reduce the risk of nausea by having a light meal before going to an appointment where nitrous oxide sedation will be used.
Nitrous oxide gives you a safe way to overcome your dental fears and make your upcoming oral surgery as comfortable as possible. If you would like to be sedated during your procedure, make sure that you let your oral surgeon know during your initial consultation; they'll explain what options are available and what you might need to do to prepare beforehand.
About South Florida Oral & Maxillofacial Surgery
At South Florida Oral & Maxillofacial Surgery, we have four skilled oral surgeons who have been thoroughly trained in placing dental implants, extracting wisdom teeth, and performing a number of other oral surgeries. They always put your comfort first and are happy to recommend nitrous oxide and other options for putting dental fears to rest. To schedule a consultation or learn about our sedation options, visit our website or call (561) 743-8311.