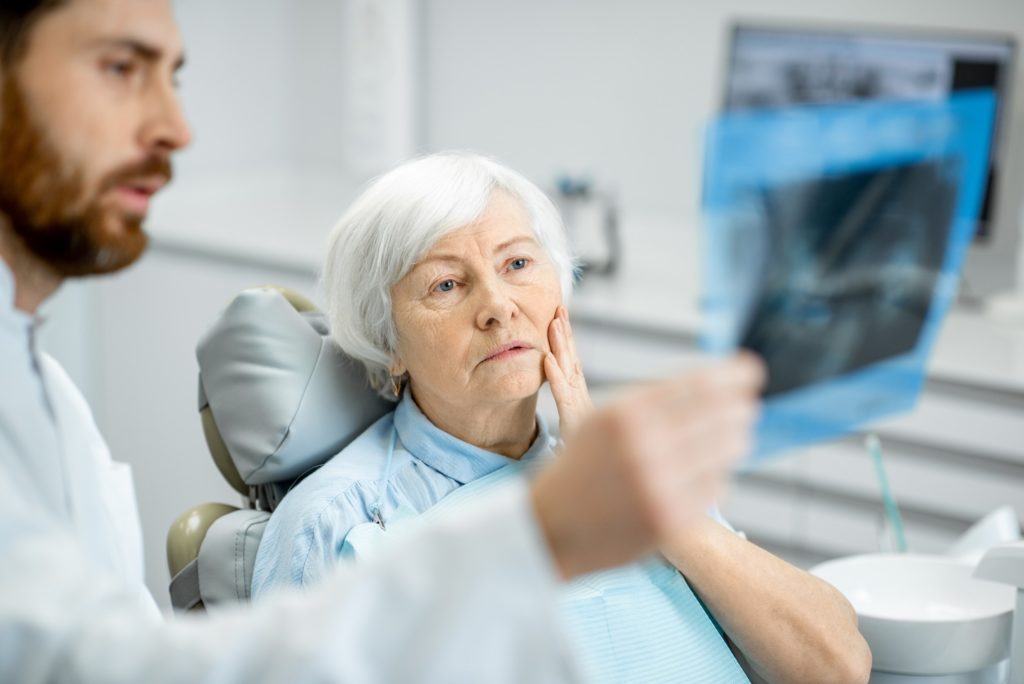 With impressive versatility, a 20+ year lifespan, and the ability to preserve your jawbone, it's no surprise that dental implants are one of the most sought-after tooth-replacement options. One of the biggest benefits, however, is that they have a success rate of more than 90%. With that being said, while rare, dental implant failure is possible. To learn about the top causes, common symptoms, and must-know prevention tips, read on!
The Top Causes of Dental Implant Failure
As mentioned above, dental implant failure is relatively rare considering this state-of-the-art tooth-replacement option boasts more than a 90% success rate. When complications do arise, it's typically due to two things: peri-implantitis or failed osseointegration. The first is a form of gum disease that stems from unhealthy dental habits, like neglecting to brush and floss. The second is the unsuccessful fusion of the implant to the jawbone. Other common causes include bruxism (teeth grinding/clenching), tobacco use, and certain medications.
5 Common Symptoms of Dental Implant Failure
When discussing dental implant failure, it's important to note that there are two types: early and late. Early dental implant failure occurs shortly after the procedure, while late dental implant failure can happen months or years down the line. In both cases, one or more of the following symptoms will occur:
Mobility (a loose or completely fallen out dental implant)
Pain around the implant
Inflamed, red, or swollen gums
Pain when chewing
Infection
If any of the above symptoms arise, it's important to get in touch with your oral surgeon right away. From there, they can examine the area, take a few X-rays, and get to work on treating the root of the problem.
5 Must-Know Tips for Preventing Dental Implant Failure
Like most things in dentistry, prevention is paramount. To ensure your dental implants stay in pristine condition, make sure to:
Follow a solid at-home oral hygiene routine.
Visit your dentist every six months for a dental checkup and cleaning.
Fill up on vitamin-rich foods throughout the day, like fresh fruits and veggies.
Avoid hard, crunchy, or sticky foods.
Quit unhealthy dental habits, like smoking and chewing on ice.
Dental implants can last for 20+ years with proper care, which is one of the many reasons they are preferred by dentists and patients alike. While there is always the risk of dental implant failure, your oral surgeon will review all of the risk factors beforehand to ensure you're set up for success. So, don't wait to schedule your initial consultation!
About the Practice
With board-certified expertise, decades of combined experience, and exceptional attention to detail, our four phenomenal oral surgeons are here to serve you. If you're currently struggling with tooth loss, you'll be happy to know they can complete the entire dental implant procedure right here at South Florida Oral & Maxillofacial Surgery. They go above and beyond to minimize the risk of dental implant failure for each patient, helping everyone who visits us have the smooth, stress-free, enjoyable experience they deserve. If you're interested in learning more about dental implants or dental implant failure, don't hesitate to visit our website or give us a call at any of our three conveniently located offices.