Benefits of Dental Implants in Jupiter, FL
How Dental Implants Can Change Your Life
While there are multiple ways to address missing teeth, it's important to recognize the distinction that dental implants provide. While they can be more expensive upfront, the benefits are well worth it, especially if you are looking for a solution you don't have to worry about day-to-day. According to the oral surgeons at South Florida Oral & Maxillofacial Surgery, there's a lot to look forward to following your dental implant treatment. Here are the most notable benefits to consider as you look over your options. If you'd like to learn more about treatment or you believe it's the best option for you, give us a call!
Improved Appearance and Self-Esteem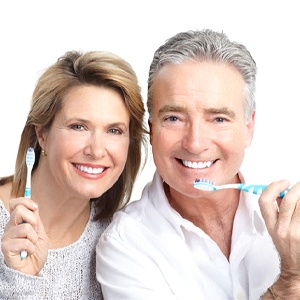 It cannot be understated how much dental implants look like natural teeth. This is not only because of the natural-looking porcelain ceramics used to create the restoration that covers the tooth. It's also because of the fusion of bone and titanium that occurs during the integration process. Once fused, the implant stimulates bone tissue, ensuring your facial bone structure does not change over time. This is a common side effect of tooth loss that often goes unaddressed with alternative tooth replacement options.
Easier Speech and Eating Habits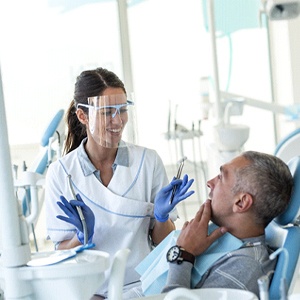 When you say certain words, your tongue relies on your teeth in order for them to sound clear to those around you. When you have missing teeth, this can become far more difficult, resulting in slurring speech. Additionally, missing teeth only makes it more difficult to enjoy your favorite foods, especially tough or chewy ones that require specific teeth to be digested properly. With dental implants, you can speak with the same clarity you had prior to your tooth loss. And, thanks to their integration, chewing food is seamless, whether it's a prime cut of steak or a shiny red apple.
A Long-Lasting Solution for Tooth Loss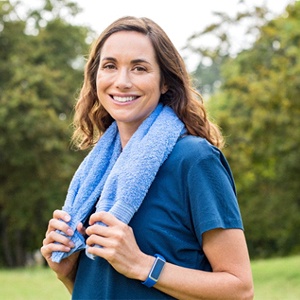 Many tooth replacement options (including dental bridges and dentures) last several years before they need to be repaired or replaced. However, they can't compare to the longevity that dental implants provide. This is largely because dental implants require surgical implantation to receive. However, the result is truly second-to-none. With proper brushing, flossing, and routine checkups and cleanings, your dental implants can last well over 35 years without worry. In fact, many patients are able to keep their dental implants for the rest of their lives.
Convenience Compared to Other Options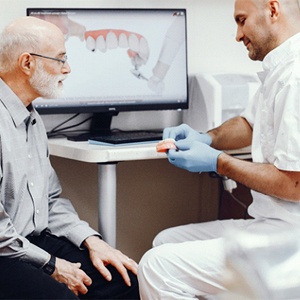 When it comes to maintaining your dental implants, including ones attached to complex restorations like implant-retained dentures, you're getting a one-of-a-kind tooth replacement experience. For example, there's no special oral care routine you need to follow. All you need to do is brush twice a day with fluoridated toothpaste and floss daily. During your routine exams and cleanings, your dentist will carefully examine your restoration and implant to make sure no problems are present.