Cost of Dental Implants – Jupiter, FL
Learn How Your
Treatment Costs Can Vary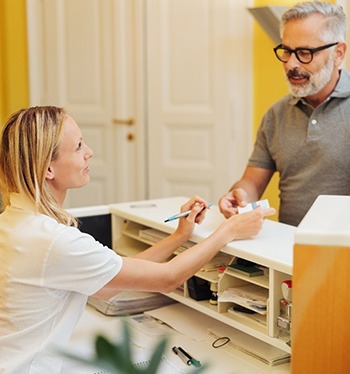 There are many ways to replace teeth, but no option really compares to dental implants, which have quickly become the gold standard for long-term tooth replacement. Of course, our oral surgeons understand if you feel hesitant about completing this treatment because of the high upfront cost. Due to the high level of customization that dental implants provide as well as many other benefits, the cost is generally higher. However, what you pay can largely vary depending on your needs. To learn what they are and how dental implants are surprisingly cost-effective, don't hesitate to call our office directly!
Types of Dental Implants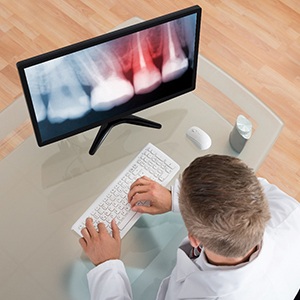 Since every dental implant case is going to be unique, we'll need to confirm a few facts before we start any phase of treatment. For example, we'll need to confirm how many implants you need to replace your missing teeth. Depending on the manufacturer, your implant costs can also vary. Keep in mind that while different types of implants can vary in material used and branding, choosing to replace a single tooth vs. several teeth is going to be what affects your costs the most.
What are the Stages of Dental Implant Treatment?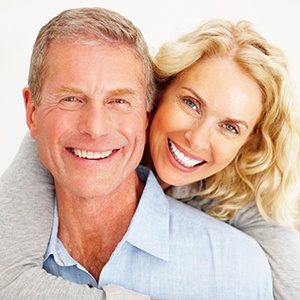 Each phase of dental implant treatment involves a specific cost. For example, the surgery itself to place the implant will be distinct from the costs of placing a restoration to cover the implant as well as the abutment to attach the components together. However, in some cases an abutment may not be needed depending on the type of implant used. Additionally, bone grafting, gum therapy, and other preparatory treatments may be needed first, increasing the overall price tag.
Are Dental Implants Worth the Investment?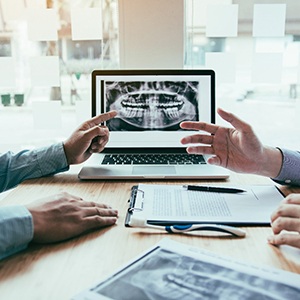 Our team highly recommends dental implants not just for their functionality and esthetics, but mainly due to their long-term cost-effective benefits. Keep in mind that dental implants are designed to last as many as 30 years and even longer once placed into the jaw. When compared to other tooth replacement methods, such as dental bridges and dentures, you can't get the same reliability. As a result, you'll likely need to replace those restorations sooner, leading to a higher long-term cost.
Does My Dental Insurance Cover Dental Implants?
In most cases, dental insurance does not offer coverage for dental insurance. However, there are some instances where you can get coverage for other aspects of the treatment, including the initial consultation to confirm your eligibility and gum therapy to treat dental issues ahead of treatment. In the event you need to pay for dental implants over the course of several months, we recommend CareCredit, a third-party financing option, to patients considering dental implants.